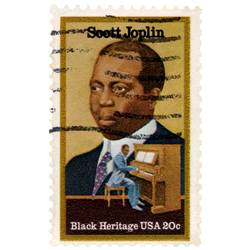 Knoxville, TN (PRWEB) October 13, 2015
Brookhaven Retreat® LLC, a unique residential treatment facility exclusively for women with emotional and mental health challenges, and/or substance abuse issues hosted a therapeutic outing to The Beck Cultural Exchange and Hobby Lobby on Saturday, October 3, 2015.
Recreational outings are taken weekly as part of The Lily Program®, a 90-day voluntary residential program offered exclusively at Brookhaven Retreat, to help women overcome depression, trauma, anxiety, personality disorders, and substance dependence among other diagnoses.
The Beck Cultural Exchange was established by friends of James and Ethel Beck, who left their fortune to their friends to commemorate their lives. Two of the most glamorous and influential members of the African-American community in Knoxville during the 1920s to 1960s, James and Ethel were the last people to live in the Beck mansion before James died in 1969 and Ethel died in 1970.
James was a 1906 graduate of Knoxville College Academy, where he starred in baseball and football, and later taught English at Austin High School after graduation. Ethel, who studied finance at the Morristown College Academy, invested their money wisely until they accumulated a fortune in real estate.
An exhibit at the museum, "The Lives and Times of James and Ethel Beck," includes photographs of the Becks and their friends as well as photographs of their cars and real estate. Also, included in the collection is a picture of the Becks visiting at the home of their friend Dr. W.E.B DuBois in 1939.
The Beck Cultural Exchange Center's mission is to be an historic community treasure dedicated to collecting, preserving and exhibiting artifacts and other evidence of contributions relating to the history and culture of African-Americans in East Tennessee and America while creating learning, teaching and educational experiences that promote wisdom for present and future generations.
Founder of Brookhaven Retreat, Jacqueline Dawes, says, "This kind of exposure therapy, which makes up a considerable part of the comprehensive treatment plan here, is designed to offer a break from traditional therapy in order to rely on a fresh approach. Therapy can be enjoyable at times. It's not designed to be unpleasant. Although aspects of it may be difficult to take on, there is much of the process that clients actually recall fondly after the fact."
Another example of enjoyable therapy is art therapy, also a implemented as part of the recovery program at Brookhaven Retreat to engage different parts of the brain and therefore, summon images from the unconscious, such as buried thoughts, fears and desires, even dreams that have been repressed."
About Brookhaven Retreat
Brookhaven Retreat is a women's treatment center nestled on a naturally beautiful 48-acre site secluded in the foothills of the Great Smoky Mountains. It has helped hundreds of women across the United States overcome depression, trauma, anxiety, substance use and a range of other behavioral health challenges. Brookhaven's Founder, Jacqueline Dawes, has predicated its gender-specific treatment on "healing emotional breakage" for women. In this way, she has established a sanctuary and a place where women can feel safe, secure and cared for by a staff of highly trained professionals.