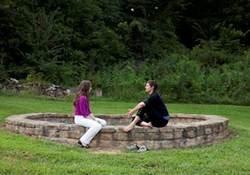 Knoxville, TN (PRWEB) May 08, 2014
For the past six years, May has been dedicated Borderline Personality Disorder Awareness Month. The campaign is aimed at raising awareness of this often-misunderstood mental health disorder.
According to the National Education Alliance for Borderline Personality Disorder, 14 million Americans are diagnosed with BPD, making it more common than Bipolar Disorder and Schizophrenia combined. Scientists believe that both environmental and biological factors play a role in the development. It can be hard to diagnose this disorder because it commonly co-occurs with other mental illnesses like anxiety, depression and bipolar disorder; nearly 85 percent of people diagnosed meet the criteria for other mental illness.
Women with Borderline Personality Disorder are often plagued with a consistent pattern of unstable relationships and emotions, as well as impulsive behaviors. Women with BPD have little sense of self and feel unsupported by everyone. Their emotions seem so overwhelming they believe finding stability is impossible. Without proper coping skills, substance abuse and suicide rates drastically increase.
Brookhaven Retreat specializes in treating women with borderline personality disorder. Throughout treatment women are exposed to a diverse range of therapies, including Dialectical Behavior Therapy (DBT). DBT is designed to teach individual skills that are commonly absent in BPD clients such as emotional regulation, distress tolerance, mindfulness and interpersonal effectiveness.
Along with individual DBT therapy, women are encouraged to involve their family in treatment to improve communication patterns and better understanding of the relationship. This also is an opportunity to practice the life skills learned in treatment and process feelings with a therapist.
Providing the tools necessary to effectively cope with symptoms of BPD is crucial to a long-term, healthy recovery. Throughout the month of May, Brookhaven Retreat works with women to understand their diagnosis of BPD and develop the skills to manage it.
About Brookhaven Retreat
Brookhaven Retreat is a women's treatment center nestled on a naturally beautiful 48-acre site secluded in the foothills of the Great Smoky Mountains. It has helped hundreds of women across the United States overcome depression, trauma, anxiety, substance use and a range of other behavioral health challenges. Brookhaven's Founder, Jacqueline Dawes, has predicated its gender-specific treatment on "healing emotional breakage" for women. In this way, she has established a sanctuary and a place where women can feel safe, secure and cared for by a staff of highly trained professionals.