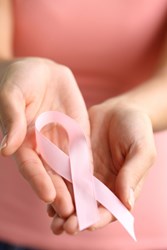 Knoxville, TN (PRWEB) October 02, 2013
October is National Breast Cancer Awareness Month, hosted by collaborating organizations to share information and resources concerning breast cancer. The psychological stress that accompanies a breast cancer diagnosis can lead to anxiety, depression, PTSD and other mental health issues. In October, Brookhaven Retreat recognizes how critical it is for women to take charge of their mental health during and after breast cancer treatment.
Receiving a breast cancer diagnosis is one of the most emotionally devastating events many women experience. Women face a lengthy treatment process and uncertainty about their future. Such concerns may lead to depression, anxiety, and stress. A Columbia University study found that 23 percent of women diagnosed with breast cancer experience symptoms of PTSD.
Women who feel emotionally overwhelmed may withdraw, neglect themselves and turn to substance abuse or addictive behaviors to soothe emotional turmoil. A 2009 study reported that breast cancer mortality rates are 26 times higher in women with depression and 39 times higher in women suffering from major depression. In addition, stress hormones increase blood pressure, weaken the immune system and cause other physical changes that harm women's health.
Learning to control anxiety and depression helps women become more engaged in treatment and boosts chances of recovery. A study on psychology groups found that women taught to deal with stress and improve mood had a 45 percent lower risk of breast cancer recurrence and up to 68 percent less mortality risk.
The mental health risks associated with breast cancer can affect a woman's physical health. Women must learn to cope with health diagnoses, adjust to treatment and come to terms with their health. Learning the emotional skills to deal with breast cancer's effects improves both mental and physical outcomes.
Brookhaven Retreat treats physical and psychological stress as an opportunity for personal growth. Women with depression and anxiety develop skills such as emotion regulation and healthy eating, build self-esteem and cultivate the habits necessary to create a healthy life.
With the mental health skills to cope with life-changing diagnoses in hand, women are better able to participate in treatment. Breast cancer survivors can enjoy lives of improved emotional strength, and are equipped with the tools to create lives of emotional wellness.
About Brookhaven Retreat
Brookhaven Retreat is a women's treatment center nestled on a naturally beautiful 48-acre site secluded in the foothills of the Great Smoky Mountains. It has helped hundreds of women across the United States overcome depression, trauma, anxiety, substance use and a range of other behavioral health challenges. Brookhaven's Founder, Jacqueline Dawes, has predicated its gender-specific treatment on "healing emotional breakage" for women. In this way, she has established a sanctuary and a place where women can feel safe, secure and cared for by a staff of highly trained professionals.