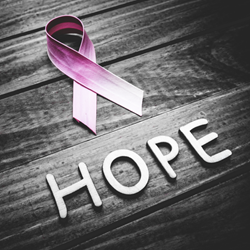 Knoxville, TN (PRWEB) October 01, 2015
Brookhaven Retreat ® LLC will recognize National Breast Cancer Awareness Month in October. Although many factors can increase a woman's risk for breast cancer, such as age, genetics and ethnicity, awareness can help either avoid it or detect it early for a higher survival rate.
Clients and staff members at Brookhaven Retreat will have the benefit of in-house signage, information on the weekly newsletter on the subject, as well as posts on the Aftercare website meant for graduates of the 90-day program.
Everyone will be made aware of statistics of breast cancer and the importance of early detection methods such as regular gynecological visits, mammograms and self-exams, which according to National Breast Cancer.org, are steps too easily forgotten.
Breast cancer, a disease in which malignant (cancerous) cells form in the tissue of the breast, is the second leading cause of death among women. One in eight women will be diagnosed with breast cancer in their lifetime. Each year, an estimated 220,000 women in the US will be diagnosed and more than 40,000 will die.
Having a risk factor does not guarantee a breast cancer diagnosis. Some risk factors, like drinking alcohol, can be avoided, although most risk factors (such as having a family history of breast cancer) cannot. Recently, according to the site, there has been a gradual reduction in female breast cancer among women over 50. Death rates have also been declining since about 1990, thanks to screening, early detection and increased awareness.
"Screening and early detection are so important," says Brookhaven Retreat's founder, Jacqueline Dawes. "We teach self-care as it pertains to mindfulness and many other aspects of our healing process at Brookhaven Retreat. We aim to create an astute awareness surrounding daily habits that can make all the difference when your goal is to create a life worth living."
About Brookhaven Retreat
Brookhaven Retreat is a women's treatment center nestled on a naturally beautiful 48-acre site secluded in the foothills of the Great Smoky Mountains. It has helped hundreds of women across the United States overcome depression, trauma, anxiety, substance use and a range of other behavioral health challenges. Brookhaven's Founder, Jacqueline Dawes, has predicated its gender-specific treatment on "healing emotional breakage" for women. In this way, she has established a sanctuary and a place where women can feel safe, secure and cared for by a staff of highly trained professionals.