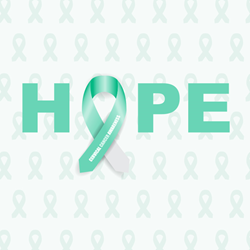 Knoxville, TN (PRWEB) January 06, 2016
Brookhaven Retreat ® LLC will recognize Cervical Health Awareness Month in January. Sponsored by the National Cervical Cancer Coalition, the campaign aims to create awareness and increase participation in preventative measures. This month, Brookhaven Retreat will help raise awareness for clients and staff members so they may also participate in the appropriate self-care in an effort to avoid cervical cancer.
Although cervical cancer was once one of the most common causes of cancer death for American women, says the American Cancer Society's website, in the last 30 years, the cervical cancer death rate has gone down by more than 50%. This fact is mostly thanks to the increased use of the Pap test, a screening procedure that detects changes in the cervix before cancer actually develops. In addition, the test can help a doctor diagnose cervical cancer in its earliest, most curable stage.
Considering the 12,900 new cases of invasive cervical cancer cases and the approximate 4,000 women estimated to die from the disease in 2015, having the Pap test once a year is a preventative measure worth taking. The American Cancer Society also claims that cervical pre-cancers are diagnosed far more often than invasive cervical cancer. And while cervical cancer tends to occur in midlife, most cases are detected in women younger than 50.
In the U.S., Hispanic women are most likely to get cervical cancer, followed by African-Americans, Asians and Pacific Islanders, and whites. American Indians and Alaskan natives have the lowest risk of cervical cancer in this country.
It is not uncommon for women with mental health or substance abuse issues to push aside medical care, as depression, anxiety or emotional issues become overwhelming. Mental health issues may cause women to isolate themselves from the outside world and either ignore or forget important appointments.
Throughout this month long campaign, says Jacqueline Dawes, Brookhaven Retreat's founder, "We will encourage both clients and staff to include routine screenings and preventative methods in their individual comprehensive health plans. It's helpful to make routine appointments in advance, and keep a calendar to reduce reasons to avoid missing checkups. We must not lose sight of the importance of making medical health part of the complete recovery plan, so women are able to live healthier and more fulfilled lives."
About Brookhaven Retreat
Brookhaven Retreat is a women's treatment center nestled on a naturally beautiful 48-acre site secluded in the foothills of the Great Smoky Mountains. It has helped hundreds of women across the United States overcome depression, trauma, anxiety, substance use and a range of other behavioral health challenges. Brookhaven's Founder, Jacqueline Dawes, has predicated its gender-specific treatment on "healing emotional breakage" for women. In this way, she has established a sanctuary and a place where women can feel safe, secure and cared for by a staff of highly trained professionals.