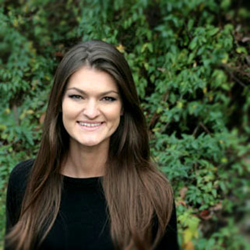 Knoxville, TN (PRWEB) December 17, 2015
Charity Coyle, RD of Brookhaven Retreat® LLC, a unique residential treatment facility exclusively for women with mental health and/or substance abuse issues, attended "FNCE: Food and Nutrition Conference & Expo," at the Music Center in Nashville, TN October 3-6, 2015.
"The annual conference for Registered Dietitians was a continuing education opportunity for nutrition professionals where I attended sessions discussing topics such as sweets, sugar cravings and how they affect our mood and brain function," says Coyle. "I also learned about the effect and efficacy of antibiotic use in agriculture/livestock, how to calculate nutritional needs effectively for various types of athletes, functional nutrition (using whole, natural foods as a way to treat illness), and using the low FODMAP diet in individuals with IBS, etc."
Coyle attended several sessions on various topics with doctors, dietitians, professors and other professionals in the field of health and nutrition, some of which included: "A Balanced Approach to Understanding the Science of Antibiotics in Animal Agriculture," "The Science of Sweetness," "A Step-by-Step Process for Helping Athletes Achieve Optimal Performance Weight and Body Composition," and "Functional Nutrition: Using Food as Medicine, Connection, Information & Energy."
Coyle, who graduated Carson-Newman University with a B.S. in food, nutrition and dietetics, has worked in a variety of settings including hospital inpatient, outpatient diabetes prevention programs, long-term care facilities, hospital and school food service, outpatient nutrition counseling and government supplemental food programs.
Post-graduation, she spent a year in Alaska completing a dietetic internship program through the University of Alaska Anchorage.
"In Alaska, I discovered native cuisine including lean meats such as moose, caribou and reindeer, and wild plants and berries. My experience with the Alaska Native population confirmed my belief that people of all cultures and backgrounds can eat well in their own unique way."
She adds, "I believe we are given one body during this life and, if we are to live life to the fullest, we must live in the best health possible, which means we must nourish the body through nutritious eating habits and regular physical activity. I also believe in eating mindfully and intuitively rather than jumping from diet to diet, which changes the perception of food to a source of nourishment and enjoyment rather than guilt and regret. If we can be healthy mentally, emotionally, spiritually and physically, we are able to live a happy and vibrant life."
About Brookhaven Retreat
Brookhaven Retreat is a women's treatment center nestled on a naturally beautiful 48-acre site secluded in the foothills of the Great Smoky Mountains. It has helped hundreds of women across the United States overcome depression, trauma, anxiety, substance use and a range of other behavioral health challenges. Brookhaven's Founder, Jacqueline Dawes, has predicated its gender-specific treatment on "healing emotional breakage" for women. In this way, she has established a sanctuary and a place where women can feel safe, secure and cared for by a staff of highly trained professionals.