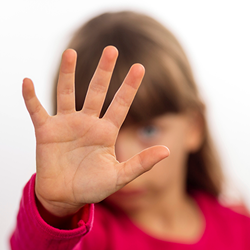 Knoxville, TN (PRWEB) April 28, 2015
This year of 2015 marks the 40th anniversary of the Child Abuse Prevention and Treatment Act. Although great strides have been made to eradicate child abuse, as long as there are children there will also be abusers. Another sad fact is that assuming they are not killed by their abusers, abused children grow up to be adults whose trauma manifest in many ways, sometimes throughout their lives. They may have difficulty creating healthy lives because their mental stability has been challenged.
Brookhaven Retreat, a unique residential treatment facility exclusively for women with emotional and mental health challenges, and/or substance abuse issues observes National Child Abuse Prevention Month in April.
Statistics show that a child abuse case is reported every 10 seconds and about 80 percent of 21-year-olds who were abused as children meet criteria for at least one psychological disorder.
Childwelfare.gov has posted a timeline of events related to child abuse and the progress that has been made over the years. The first National Child Abuse Prevention Week was observed in 1982. The following year, April was proclaimed the first National Child Abuse Prevention Month. But perhaps one of the most important of the significant dates is Jan. 31, 1974, when President Richard Nixon signed the first Federal child protection legislation, CAPTA, which marked the beginning of a new national response to the problem of child abuse and neglect.
Brookhaven Retreat addresses mental health needs such as social anxiety disorder, sexual assault, depression, mania, bipolar, anxiety, trauma, grief and Borderline Personality Disorder, among other things, often triggered by child abuse as well as the memory of child abuse many years after the fact. In April, Brookhaven Retreat focused on healing for child abuse victims through therapist led meetings that were centered on self-esteem, parenting, and healthy families. In addition, a "Letting Go Ceremony" allowed participants the opportunity to process past instances of abuse, internalize its effects on their lives, and accept that the participants were not in control. The ceremony gave the participants the opportunity to process the events from the past as they continue on the healing journey to better mental health.
The negative impact of child abuse on the mental health of adults has been documented for many decades, though the last 30 years in particular have uncovered the link between child abuse and mental illness later in life, according to the ASCA (Adults Surviving Child Abuse).
About Brookhaven Retreat
Brookhaven Retreat is a women's treatment center nestled on a naturally beautiful 48-acre site secluded in the foothills of the Great Smoky Mountains. It has helped hundreds of women across the United States overcome depression, trauma, anxiety, substance use and a range of other behavioral health challenges. Brookhaven's Founder, Jacqueline Dawes, has predicated its gender-specific treatment on "healing emotional breakage" for women. In this way, she has established a sanctuary and a place where women can feel safe, secure and cared for by a staff of highly trained professionals.