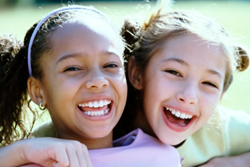 Knoxville, TN (PRWEB) April 10, 2014
Child abuse inflicts long-term mental, emotional and physical damage. Each April kicks off National Child Abuse Prevention Month. This campaign sets out to reduce abuse and neglect by raising awareness on prevention methods, risk factors and overall knowledge of the social and economic impact of child abuse.
According to the non-profit organization Child Help, more than 3 million reports of child abuse are made each year in the United States. Two-thirds of people in treatment for drug abuse disclose childhood abuse or neglect. Research from the Centers for Disease Control also concludes that the majority of abused children meet criteria for at least one psychiatric disorder by the age of 21. Abused children are more at risk for drug and alcohol abuse, unstable relationships and high-risk behaviors.
During childhood, children develop emotional regulation, social skills as well as the ability to cope. Trauma such as abuse or neglect can halt healthy development of these skills resulting in increased risk of mental health disorders and substance abuse issues into adulthood and throughout the lifespan. According to research, children who experience verbal abuse, especially from their caretaker, are three times more likely to develop paranoia, borderline personality disorder and obsessive-compulsive disorders.
Early childhood trauma is often referred as a factor in the development of borderline personality disorder. Studies show that people with BPD have significantly higher rates of physical abuse during adolescence. If a traumatic experience does happen, it is crucial the caregiver is able to respond with empathy. Limited support after a trauma has been shown to increase the risk of emotional dysregulation.
Brookhaven Retreat focuses on healing women with mental health and substance abuse issues that may be a result of emotional breakage caused by childhood abuse and neglect. Childhood trauma can hinder the development of healthy and effective coping skills that are essential in regulating the intensity and frequency of emotions in daily life.
At Brookhaven Retreat, women are given the tools to reclaim a life that was once halted by trauma. By utilizing therapies that focus on understanding past trauma and advancing interpersonal, distress tolerance and emotion regulation skills, women are able to re-stabilize their emotional and mental well being to discover a life worth living.
About Brookhaven Retreat
Brookhaven Retreat is a women's treatment center nestled on a naturally beautiful 48-acre site secluded in the foothills of the Great Smoky Mountains. It has helped hundreds of women across the United States overcome depression, trauma, anxiety, substance use and a range of other behavioral health challenges. Brookhaven's Founder, Jacqueline Dawes, has predicated its gender-specific treatment on "healing emotional breakage" for women. In this way, she has established a sanctuary and a place where women can feel safe, secure and cared for by a staff of highly trained professionals.