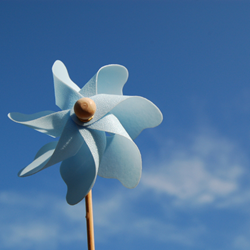 Knoxville, TN (PRWEB) April 14, 2016
Brookhaven Retreat® LLC, a unique residential treatment facility exclusively for women with emotional and mental health challenges, and/or substance abuse issues will increase client awareness of the link between child abuse and drug abuse during National Child Abuse Prevention Month in April.
According to the U.S. Department of Health and Human Services, National Child Abuse Prevention Month is a time to acknowledge how families and communities can join together to build awareness of how to promote the social and emotional well-being of children and families. During the month of April and throughout the year, everyone is encouraged to share child abuse and neglect prevention awareness strategies and activities and promote prevention across the country.
For women enrolled in The Lily Program®, a 90-day treatment offered exclusively at Brookhaven Retreat, who also happen to be victims of child abuse, will benefit from information about the link between child abuse and drug abuse.
As stated in the 2015 Prevention Resource Guide published by the U.S. Department of Health and Human Services Children's Bureau, about 3.5 million reports were made to child protective services concerning the safety and well-being of approximately 6.4 million children in 2013.
Research conducted by the National Institute of Drug Abuse (NIDA) shows two-thirds of all people in treatment for drug abuse reported being physically, sexually, or emotionally abused during childhood. In a study funded by the NIDA, which documents that women rape victims are dramatically more likely to abuse drugs than are women who are not victims, also directly implicated the presence of child abuse.
Research conducted at the Medical University of South Carolina found that more than 61 percent of rapes of the 4,008 women in his study occurred by age 17. About half of those occurred by age 11 and were considered obvious cases of child abuse. Additionally, the rape victims, compared to others who were not raped, were:

more than three times as likely to have used marijuana
six times more likely to have used cocaine
more than 10 times as likely to have used drugs other than cocaine, including heroin and amphetamines
Brookhaven Retreat's mission is to guide clients through the aftermath of trauma with the goal of developing a well-rounded balance of the physical, emotional, social and spiritual aspects of a sustained recovery from mental health and addiction problems.
"We believe addiction is the symptom of more pervasive issues," says Jacqueline Dawes, founder of Brookhaven Retreat. "For instance, a woman may turn to alcohol or drugs in an effort to numb the painful memories and negativity absorbed when she was abused as a child. While we treat the physical addiction, it is equally and perhaps even more important to tend to the emotions that came up all those years ago that were never appropriately addressed. We have a nurturing approach that helps women rebuild the foundation of their own self-worth. That is how one begins to emerge from a place of suffering and create a life worth living. In this way, we have changed many lives and continue to do soon a regular basis."
About Brookhaven Retreat
Brookhaven Retreat is a women's treatment center nestled on a naturally beautiful 48-acre site secluded in the foothills of the Great Smoky Mountains. It has helped hundreds of women across the United States overcome depression, trauma, anxiety, substance use and a range of other behavioral health challenges. Brookhaven's Founder, Jacqueline Dawes, has predicated its gender-specific treatment on "healing emotional breakage" for women. In this way, she has established a sanctuary and a place where women can feel safe, secure and cared for by a staff of highly trained professionals.