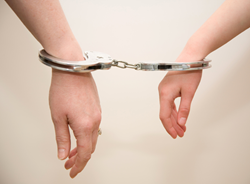 Knoxville, TN (PRWEB) January 08, 2015
Substance abuse and mental health issues are never isolated to just one person. The impact is far reaching and often devastates the lives of those closest to them. January is National Codependency Awareness Month; a month dedicated to educating women on codependent behaviors and giving them the tools to break old habits and the skills to start new ones.
Codependency is a frequent topic amongst the women and their families at Brookhaven Retreat. Many women have struggled with codependency issues, often beginning as a child forced to fill the parental role. Over the years they begin to feel overwhelming pressure to please others, and base their self-worth on caring for loved ones, eventually exhausting themselves emotionally, physically and mentally.
Often, these women feel trapped in the role of caretaker, resulting in feelings of resentment, anger and depression. Some women may turn to alcohol, drugs or substance abuse to ease this emotional neglect. Though in doing so, the issues only become more complex and healing seems impossible.
Brookhaven Retreat works with both women and their families to explore the dynamics of each role and uncover any codependent tendencies. Weekly family therapy offers the chance to verbally discuss broken relationships, while experiential therapy explores family relationships and interactions through projects, equine and art therapy.
This January, in support of National Codependency Awareness Month, Brookhaven Retreat will continue to identify reasons behind codependent behaviors and help women rebuild confidence in their selves and their abilities. Through both psychotherapy and experiential therapy, women are able to uncover the root cause of any codependent behaviors and create stability, happiness and lasting recovery.
About Brookhaven Retreat
Brookhaven Retreat is a women's treatment center nestled on a naturally beautiful 48-acre site secluded in the foothills of the Great Smoky Mountains. It has helped hundreds of women across the United States overcome depression, trauma, anxiety, substance use and a range of other behavioral health challenges. Brookhaven's Founder, Jacqueline Dawes, has predicated its gender-specific treatment on "healing emotional breakage" for women. In this way, she has established a sanctuary and a place where women can feel safe, secure and cared for by a staff of highly trained professionals.