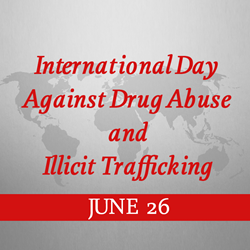 Knoxville, TN (PRWEB) June 29, 2016
Brookhaven Retreat®, LLC, a unique residential treatment facility exclusively for women with mental health and/or substance abuse issues, recognizes International Day Against Drug Abuse and Illicit Trafficking on June 26th by sharing tips on "Listen First".
International Day Against Drug Abuse and Illicit Trafficking is recognized on June 26th each year to increase awareness regarding the dangers of illicit drugs in society worldwide. The General Assembly of the United Nations Office on Drugs and Crime (UNODC) chose the theme of "Listen First" for this year's event. As a family dynamic, if you "listen first" to children and youth and choose open communication adolescents are more likely to grow in a healthy and safe environment and steer away from drug abuse and illicit trafficking.
Brookhaven Retreat recognizes the importance of having open communication and listening skills within the family dynamic. On June 26th, as part of The Lily Program®, a 90-day treatment for women offered exclusively at Brookhaven Retreat, clients were offered a special Healthy Families Group that focused on open communications and listening skills for parents and other family members. These skills can also be applied to any relationship or conversation. Tips were also shared among the group, below are a few tips that were shared:

Spend a small amount of time each day with your child, while giving your full and complete attention. Even spending 5 minutes a day can help keep communication open and show that you care.
Demonstrate you are listening by being engaged, making eye contact, and having positive body language. Try kneeling down to your child's level and tilting your head to show you are listening.
Use reflective statements to repeat what you have heard from the conversation.
Ask specific questions and ask follow-up questions to help you gather more information.
Practice listening with out judging or correcting. Just hear what is being said.
About Brookhaven Retreat
Brookhaven Retreat is a women's treatment center nestled on a naturally beautiful 48-acre site secluded in the foothills of the Great Smoky Mountains. It has helped hundreds of women across the United States overcome depression, trauma, anxiety, substance use and a range of other behavioral health challenges. Brookhaven's Founder, Jacqueline Dawes, has predicated its gender-specific treatment on "healing emotional breakage" for women. In this way, she has established a sanctuary and a place where women can feel safe, secure and cared for by a staff of highly trained professionals.