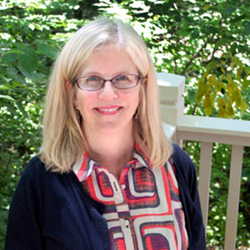 Knoxville, TN (PRWEB) September 02, 2015
Brookhaven Retreat ® LLC facilitated a training session for staff members on Depression on Aug. 13 at Blackberry Farm, Walland, TN.
Dr. Jennifer L. Payne, Associate Professor of Psychiatry at Johns Hopkins School of Medicine, and director of the Women's Mood Disorders Center, in Baltimore, MD., spoke about symptoms of depression, identifying depression in clients, aspects of Bipolar Disorder relating to depression, depression as it exists during pregnancy and Post-Partum Depression.
While there is no evidence that the risk of major depression increases during pregnancy, the odds of Post-Partum Depression does increase. "In women with mood disorders who must stop their medications during pregnancy, the relapse rate is high," says Dr. Payne. "There is an 85.5% relapse when medication is discontinued during pregnancy as sleep deprivation contributes. Post-Partum Depression is clearly an increased risk for Major Depression and Bipolar Disorder."
Women are nearly twice as likely as men to have depression, according to the latest statistics reported by the Mayo Clinic. One in five women is likely to develop depression, most commonly between the ages of 40 and 59, especially with hormonal changes, other biological factors and inherited traits.
Founder Jacqueline Dawes, says, "It's important to identify risks before a crisis occurs. We must be so careful in every aspect of our day-to-day routine because we're dealing with fragile human lives who depend on us to be fully alert, detail-oriented, highly sensitive, vigilant and most of all, trustworthy. Depression is very common, therefore we must identify it and treat it appropriately as soon as possible."
About Brookhaven Retreat
Brookhaven Retreat is a women's treatment center nestled on a naturally beautiful 48-acre site secluded in the foothills of the Great Smoky Mountains. It has helped hundreds of women across the United States overcome depression, trauma, anxiety, substance use and a range of other behavioral health challenges. Brookhaven's Founder, Jacqueline Dawes, has predicated its gender-specific treatment on "healing emotional breakage" for women. In this way, she has established a sanctuary and a place where women can feel safe, secure and cared for by a staff of highly trained professionals.