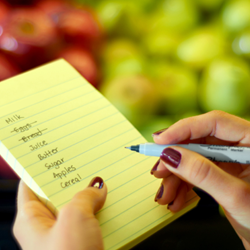 Knoxville, TN (PRWEB) November 24, 2015
Brookhaven Retreat ® LLC will bring awareness to clients and staff members about American Diabetes Month in November, by providing information about the ever-growing disease and how to manage it nutritionally.
Everyone will be made aware of statistics, including the fact that nearly 30 million children and adults in the United States have diabetes. Another 86 million Americans have prediabetes and are at risk for developing type 2 diabetes. The American Diabetes Association estimates that the total national cost of diagnosed diabetes in the United States is $245 billion.
As the American Diabetes Association® celebrates its 75th anniversary, their message is clearer than ever. Eating, one of life's greatest pleasures, if done properly and with nutrition as the main objective, can help with diabetes management.
Brookhaven Retreat serves well-balanced meals with the freshest ingredients prepared by on-site chefs, according to each individual's dietary needs.
Charity Coyle, the Registered Dietician at Brookhaven Retreat, says, "Receiving a diagnosis of Diabetes Mellitus can be a very frightening experience, and may even bring up anxiety, confusion and helplessness in the individual. Often, feelings of anger, denial, depression and hopelessness follow. At Brookhaven Retreat, we help guide individuals on a path of hope, emotional regulation, mental clarity and self-autonomy. Diabetes does not have to be a condition that debilitates you, or one that holds you back from a positive and enjoyable life."
As part of treatment, clients receive individualized nutrition counseling focused on managing blood sugar through a healthy diet and lifestyle, while also learning how to manage co-occurring mental health conditions.
Coyle adds, "You will build confidence in knowing that you can manage your own health, be self-reliant, know what foods will bring balance and healing to your body and which will not, and have a life full of hope that still includes delicious, pleasurable foods."
Here is a list of five healthy eating tips to follow, no matter your health status:
1. Rate Your Plate
What are you eating? Are you eating mindfully? Take a look at your plate and your food choices. Your plate should be half full of fresh (not canned or processed) vegetables, a quarter with whole grain or starch, and the remaining quarter with a lean protein source. It's best to avoid refined grains, solid fats, and unnatural sugars.
2. Portion control
Avoid oversized portions. Too many calories translate to too much weight for your bones to carry around and for your heart to propel.
3. Choose Healthy Oils & Fats
Contrary to former belief, it has been decided that eating more monounsaturated and polyunsaturated sources is more important than eating less total fat. Limit the unhealthful saturated fats (including trans fats), especially if you have diabetes. Saturated fat is known to increase insulin resistance, the underlying cause of abnormal blood glucose, lipids, and blood pressure in people with prediabetes and type 2.
4. Carbs, carbs, carbs
The American diet is chock full of sugar, and sugars are 100 percent carbohydrate. Drink less regular sodas, fruit drinks, sports beverages, coffees and teas sweetened or topped with syrups, pastries, and sweets. The Dietary Guidelines suggests getting your carbohydrate from nutrition-loaded sources: vegetables, fruits, whole grains, and low-fat dairy foods. And beware of the Nutrition Facts label. The count for sugars includes all sugars from foods as well as sugars added in manufacturing. Read labels for sucrose, corn sweeteners, high-fructose corn syrup, and fructose, and avoid them.
5. Dine in rather than out
It's easier to control your calories, fat intake and carbs by making your own fresh food. Dining out, especially at fast food restaurants, is sure to put more pounds on you and fill you with empty calories as opposed to the nutrition your body requires to function well.
"Nutrition is so important," says Brookhaven Retreat's founder, Jacqueline Dawes. "We teach self-care and mindful eating as part of the healing process of treatment. We aim to create an astute awareness surrounding daily habits, eating being one of the primary habits that can make all the difference when your goal is to create a life worth living."
About Brookhaven Retreat
Brookhaven Retreat is a women's treatment center nestled on a naturally beautiful 48-acre site secluded in the foothills of the Great Smoky Mountains. It has helped hundreds of women across the United States overcome depression, trauma, anxiety, substance use and a range of other behavioral health challenges. Brookhaven's Founder, Jacqueline Dawes, has predicated its gender-specific treatment on "healing emotional breakage" for women. In this way, she has established a sanctuary and a place where women can feel safe, secure and cared for by a staff of highly trained professionals.