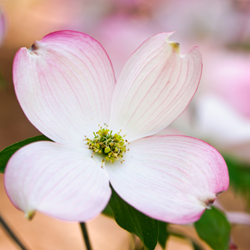 Knoxville, TN (PRWEB) April 13, 2016
Brookhaven Retreat® LLC, a unique residential treatment facility exclusively for women with emotional and mental health challenges, and/or substance abuse issues recently treated clients to a therapeutic outing to Dogwood's Art Festival's Chalk Walk followed by Hobby Lobby to buy supplies for art therapy projects on April 9, 2016.
The eighth annual Chalk Walk was held by Dogwood Arts to demonstrate the fun tradition of turning sidewalks into canvases. The street painting festival, whose origination as a featured event of Dogwood Arts, drew inspiration from a 16th century Italian tradition.
The beautification of Knoxville began with the Dogwood Trails in 1955 after a stinging remark made in 1947 by New York newspaper reporter John Gunther, who after visiting Knoxville called it the "ugliest city I ever saw in America." The comment inspired the Knoxville Garden Club to turn things around and in 1961, the first Dogwood Arts Festival rallied the community to enjoy their surroundings and celebrate the natural gifts of the area, such as the unusually tall dogwood trees.
As part of The Lily Program®, a 90-day program for women offered exclusively at Brookhaven Retreat, clients embark on diverse therapeutic trips, such as the Dogwood Arts Festival as an opportunity for education, recreation and intellectual stimulation outside the Seymour Tennessee-based facility. Other therapeutic recreational outings have included visits to the University of Tennessee Botanical Gardens, the Mabry-Hazen House Museum, and the McClung Museum.
Jacqueline Dawes, Brookhaven Retreat's founder, believes exposure to the arts is healing and rejuvenating for women in crisis. "Our goal is not to insulate women in unhealthy ways, but rather to help them gather new tools to take back into their everyday lives."
Brookhaven Retreat's philosophy stems from the belief that addiction and mental health issues are often symptoms of emotional breakage and distorted thinking that allow poor choices to govern women's lives. Getting out into the world with their "new tools" offers a new perspective and gives women a chance to experience them.
"We offer women a sabbatical from life and the opportunity to think, plan and strategize," says Dawes, "but it's not a sabbatical that requires complete removal from society. We are here to help women navigate through their emotional difficulties and teach them skills to help them throughout their lives, beyond their brief yet productive stay with us. It's not a compulsory program. It's for a woman who wants to embrace all she can be."
Upon completion of the 90-day treatment, the Aftercare program offers ongoing support long after a client has been discharged.
About Brookhaven Retreat
Brookhaven Retreat is a women's treatment center nestled on a naturally beautiful 48-acre site secluded in the foothills of the Great Smoky Mountains. It has helped hundreds of women across the United States overcome depression, trauma, anxiety, substance use and a range of other behavioral health challenges. Brookhaven's Founder, Jacqueline Dawes, has predicated its gender-specific treatment on "healing emotional breakage" for women. In this way, she has established a sanctuary and a place where women can feel safe, secure and cared for by a staff of highly trained professionals.