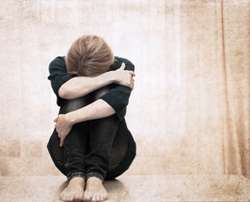 Knoxville, TN (PRWEB) October 21, 2014
Over the last few months, domestic violence has had a foothold in the media due to the massive news stories surrounding NFL players such as Ray Rice and Greg Hardy, and the report of Modern Family actress Sarah Hyland filing for a restraining order from her ex, citing domestic violence and abuse. These stories are just a small piece of the approximate 25% of all women who are victims of domestic violence.
Hosted by the National Coalition Against Domestic Violence (NCADV), October is Domestic Violence Awareness Month. During this month-long campaign Brookhaven Retreat helps women heal the emotional and mental trauma caused by domestic violence and reduce the impact on a woman's thoughts, actions and feelings.
Many women who have experienced abuse from a partner or loved one experience post-traumatic stress disorder (PTSD), an anxiety disorder that develops after a traumatic or life changing event, such as war, rape, abuse or torture. It is marked by flashbacks, nightmares, and crushing anxiety that cause women to feel trapped long after the terrifying event is over.
Often, women who are victims of trauma and violence feel hopeless, ashamed and powerless. According to the National Coalition Against Domestic Violence, depression is the most common effect of abuse, with nearly 60 percent of women reporting symptoms of depression including changes in sleep, weight, energy and thoughts of suicide.
Women who are struggling with PTSD and depression after abuse are at a high risk of developing substance abuse issues and addiction. According to the NCADV, women who have experienced domestic violence are 15 times more likely to abuse alcohol and roughly nine times more likely to self medicate with drugs. Along with alcohol and drug use, Time Magazine recently published a study linking PTSD with food addiction.
Survivors of domestic violence are not only left with physical trauma, but also emotional trauma. Women become mentally and emotionally broken as their identity and self-esteem are destroyed, and are lead to believe they are unworthy of love, respect and stability. Through experiential therapy, eye movement desensitization and reprocessing (EMDR), and psychotherapy, women are able to address the trauma, build self confidence and create a life with less distress.
Recovery from domestic violence is possible, and although it requires addressing painful realities, it also entails discovering new inner strengths, a process that needs time, space and safety to begin. During the month of October, Brookhaven Retreat continues to raise awareness and reduce stigma around the substance abuse, depression and anxiety that haunt survivors of domestic violence trauma.
About Brookhaven Retreat
Brookhaven Retreat is a women's treatment center nestled on a naturally beautiful 48-acre site secluded in the foothills of the Great Smoky Mountains. It has helped hundreds of women across the United States overcome depression, trauma, anxiety, substance use and a range of other behavioral health challenges. Brookhaven's Founder, Jacqueline Dawes, has predicated its gender-specific treatment on "healing emotional breakage" for women. In this way, she has established a sanctuary and a place where women can feel safe, secure and cared for by a staff of highly trained professionals.