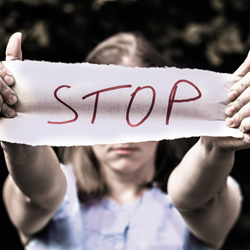 Knoxville, TN (PRWEB) October 21, 2015
Brookhaven Retreat ® LLC will recognize National Domestic Violence Awareness Month in October.
Clients and staff of Brookhaven Retreat, some of whom may have been victims of domestic violence, are encouraged to wear purple clothing and accessories in honor of National Domestic Violence Awareness Month to indicate their concern for the subject and support of victims.
In the United States, nearly one in four women report experiencing violence by a current or former spouse or boyfriend at some point in her life. Almost 20 people per minute are physically abused by an intimate partner. Other statistics show that every nine seconds, a woman is assaulted or beaten. During one year, this means more than 10 million women and men. Perhaps the saddest statistic is that more than three women per day are murdered by their husbands or boyfriends nationwide.
Domestic Violence Awareness Month evolved from the "Day of Unity" held in October 1981 and conceived by the National Coalition Against Domestic Violence. The goal was to connect advocates across the nation working to end such violence.
Eventually, the day became a week of activities conducted at the local, state, and national level, and all had the following common themes: mourning those who have died because of domestic violence, celebrating survivors of domestic violence and connecting those who work to end violence.
In 1989, the U.S. Congress passed Public Law 101-112 designating October of that year as National Domestic Violence Awareness Month. Such legislation has passed every year since with NCADV providing key leadership in this effort. Each year, the Day of Unity is celebrated the first Monday of Domestic Violence Awareness Month.
Brookhaven Retreat offers a safe haven for women who want to recover from a life of domestic violence and rebuild their self-esteem.
"The sad truth is that sometimes women tolerate domestic abuse and violence, and even allow their children to be violated and damaged because they don't believe in their own self-worth, or their own power," says Brookhaven Retreat's founder, Jacqueline Dawes. "We help them realize the fact that they don't deserve any sort of violent treatment by anyone at all, and they don't have to live in fear. There are many other options for handling the situation than accepting it. The realization doesn't always come easily, but it does come with various therapeutic modalities, lessons in mindfulness and other means of creating a life worth living. What we know for sure is that a life worth living does not include being abused or tolerating violence."
About Brookhaven Retreat
Brookhaven Retreat is a women's treatment center nestled on a naturally beautiful 48-acre site secluded in the foothills of the Great Smoky Mountains. It has helped hundreds of women across the United States overcome depression, trauma, anxiety, substance use and a range of other behavioral health challenges. Brookhaven's Founder, Jacqueline Dawes, has predicated its gender-specific treatment on "healing emotional breakage" for women. In this way, she has established a sanctuary and a place where women can feel safe, secure and cared for by a staff of highly trained professionals.