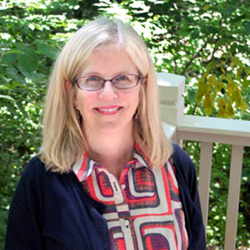 Knoxville, TN (PRWEB) April 26, 2016
Brookhaven Retreat ® LLC, a unique residential treatment facility exclusively for women with mental health and/or substance abuse issues, recently had their nursing staff attend a training session conducted by Dr. Jennifer L. Payne of Johns Hopkins Hospital at the Airport Hilton on Tuesday, April 5.
In the training session, the nursing staff discussed, updated, and created new nursing treatment plans with the professional guidance of Dr. Payne, Associate Professor of Psychiatry and Behavioral Sciences at Johns Hopkins School of Medicine, and director of the Women's Mood Disorders Center, in Baltimore, MD.
At Brookhaven Retreat, nursing works together with the psychiatrist and other medical staff in order to provide clients with the best possible care. Nursing staff educates clients about medications and healthy habits, dispenses medication, closely monitors clients who are undergoing detoxification or medication changes and treats clients with compassion.
Treatment plans are generally organized in categories, such as nursing diagnoses or problem list; goals and outcome criteria; nursing orders; and evaluation.
"The treatment plan or care plan is an important communication between nurses so that each nurse can see what the others have accomplished or not accomplished to care for the client," says Dr. Payne, whose research interests include clinical trials of novel therapeutics in depression and bipolar disorder, hormonal influences on mood and mood disorders and the genetics of depression and bipolar disorder.
"It also contains each individual patient's specific list of diagnoses," she adds. "Each nurse makes notes of the progress before passing it on to the next shift."
Many members of nursing staff have been employed by Brookhaven Retreat for years, some since the program's inception. "Our nursing staff combines medical expertise in a mental health setting to bring the foremost in psychiatric treatment to our clients," says Brookhaven Retreat's founder Jacqueline Dawes. "I appreciate Dr. Payne's contributions and guidance in keeping us in line with offering the highest quality of care."
The following staff members of Brookhaven Retreat were in attendance: Amber Presnell R.N., Lisa Nobles R.N., Melissa Galant R.N., Alicia Ogle B.A., A.S.N., R.N., Paula Luczak R.N. and Kelly Ownby M.D.
About Brookhaven Retreat
Brookhaven Retreat is a women's treatment center nestled on a naturally beautiful 48-acre site secluded in the foothills of the Great Smoky Mountains. It has helped hundreds of women across the United States overcome depression, trauma, anxiety, substance use and a range of other behavioral health challenges. Brookhaven's Founder, Jacqueline Dawes, has predicated its gender-specific treatment on "healing emotional breakage" for women. In this way, she has established a sanctuary and a place where women can feel safe, secure and cared for by a staff of highly trained professionals.