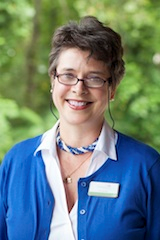 Knoxville, TN (PRWEB) July 12, 2014
Dr. Lynn Swisher visited Brookhaven Retreat July 8-9. This two-day visit allowed the opportunity to assess Brookhaven Retreat's performance improvement standards.
Dr. Swisher is board certified by the American Board of Quality Assurance and Utilization Review Physicians. As a member of Brookhaven Retreat's professional consulting team, Dr. Swisher attends each of Brookhaven Retreat's performance improvement (PI) meetings and supervises all of the PI committees.
In compliance with the Joint Commission standards, Dr. Swisher reviews the committee reports to make system adjustments and improvements. Compliance with these standards is part of Brookhaven Retreat's continuing efforts to deliver the best in residential treatment for women with mental health or substance abuse issues.
As part of her visit, Dr. Swisher met with the clinical team including nursing staff and the psychiatrist to discuss and review the medical view of client care.
Brookhaven Retreat is dedicated to providing the highest quality of care to women healing from substance abuse and mental health issues. Since opening its doors in 2006, Brookhaven Retreat has committed itself to offering women the ideal environment for recovery, and works diligently to not only meet but also exceed every standard of care.
Self-monitoring along with monthly evaluations are critical in this process, and Brookhaven Retreat is thankful for Dr. Swisher's dedication to helping it maintain the highest standards of care as it continues to evolve.
About Brookhaven Retreat
Brookhaven Retreat is a women's treatment center nestled on a naturally beautiful 48-acre site secluded in the foothills of the Great Smoky Mountains. It has helped hundreds of women across the United States overcome depression, trauma, anxiety, substance use and a range of other behavioral health challenges. Brookhaven's Founder, Jacqueline Dawes, has predicated its gender-specific treatment on "healing emotional breakage" for women. In this way, she has established a sanctuary and a place where women can feel safe, secure and cared for by a staff of highly trained professionals.