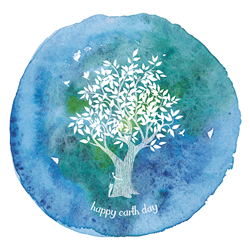 Knoxville, TN (PRWEB) April 22, 2016
Brookhaven Retreat® LLC, a unique residential treatment facility exclusively for women with emotional and mental health challenges, and/or substance abuse issues will cite the mental health benefits for clients of celebrating Earth Day on April 22.
Earth Day was first celebrated on April 22, 1970 in the U.S. when 20 million people gathered in the streets all over America as a protest of the industrial revolution. That event jump-started the environmental movement and Earth Day gained worldwide recognition by 1990.
As a springtime celebration, it's the perfect opportunity to spent more time outside, especially for those who suffer from depression, anxiety, mental health issues, ADHD, PTSD and grief, to name a few.
According to Business Insider, a study in the Proceedings of the National Academy of Sciences discovered a reduction in negative thoughts among "a small group of subjects who strolled through nature for just an hour."
Additionally, a study of the University of Michigan showed that experiences in nature can also improve short-term memory. Another study on people with depression showed that walking in natural settings improved memory more so than walking in urban settings.
Other benefits of using nature as medicine are: stress relief (lower cortisol levels), reduced inflammation, decreased risk of poor vision, improved concentration and focus (specifically for managing ADHD symptoms), sharper and more creative thoughts, a stronger immune system, and improved mental health.
Anxiety, depression, and other mental health issues are even more greatly improved when the outdoor experience includes exercise. Walking in the forest also helps decrease anxiety levels and bad moods, and might even be used to supplement treatments for major depressive disorder.
The connection is in the combination of oxygen intake and improved air quality, social contact and physical activity, which researchers say have positive effects on mental health, which also boosts overall health and longevity.
The Lily Program®, a 90-day program for women offered exclusively at Brookhaven Retreat, promotes a balanced lifestyle including physical, emotional, social and spiritual needs for a successful sustained recovery. The essence of Earth Day encompasses every aspect of Brookhaven Retreat's treatment program.
"Earth Day is good for all of us," says Brookhaven Retreat founder, Jacqueline Dawes, "because it reminds us to be mindful, thankful and more aware of our natural surroundings. We are fortunate to have such a naturally luxurious and peaceful setting in the foothills of Tennessee, where the air is wonderfully fresh and there's no shortage of beauty. The opportunity to heal is magnificent here. If want to, we can value every day as Earth Day."
About Brookhaven Retreat
Brookhaven Retreat is a women's treatment center nestled on a naturally beautiful 48-acre site secluded in the foothills of the Great Smoky Mountains. It has helped hundreds of women across the United States overcome depression, trauma, anxiety, substance use and a range of other behavioral health challenges. Brookhaven's Founder, Jacqueline Dawes, has predicated its gender-specific treatment on "healing emotional breakage" for women. In this way, she has established a sanctuary and a place where women can feel safe, secure and cared for by a staff of highly trained professionals.