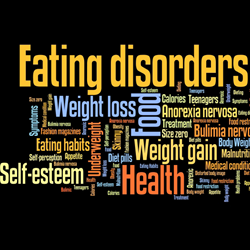 Knoxville, TN (PRWEB) February 24, 2016
Brookhaven Retreat® LLC, a unique residential treatment facility exclusively for women with emotional and mental health challenges, and/or substance abuse issues will focus on how to overcome eating disorders in their Nutrition Group on National Eating Disorders Awareness Week, February 23 to March 1.
Many women enrolled in The Lily Program®, a 90-day treatment offered exclusively at Brookhaven Retreat, often use food to cope with emotional distress by either overeating or not much at all. In light of this, National Eating Disorders Week is an opportunity to promote a healthy, diet-free approach to eating related to good feelings of acceptance, health and self-esteem.
According to the National Eating Disorders Association, eating disorders are serious, life-threatening illnesses that impact millions of people every year in the United States. Although the NEDA reports unprecedented growth of eating disorders in the past two decades, research is under-funded and insurance coverage for treatment is inadequate. Sadly, societal pressures to be thin have not changed.
The Nutrition Group at Brookhaven Retreat seeks to help women shift from disordered eating to healthy eating patterns. Those who have learned to cope with feelings such as guilt, shame, loneliness, anxiety, boredom, and depression, may binge eat as they desperately seek relief from their feelings. Emotional eating is often followed by expressions of guilt, such as self-punishing overcompensation like food restriction or excessive exercising.
"I teach a weekly nutrition-focused group, in which we discuss topics such as emotional eating, binge eating, food rules and restrictions," says Charity Bialik, Brookhaven Retreat's Registered Dietician. "We practice mindful eating exercises that teach one how to become more aware of the aesthetic qualities of food, and to encourage viewing food as a source of nourishment and positivity. Eating does not have to be an experience that brings guilt, shame and self-loathing. I believe that food is meant to nourish and bring life and healing to the body. This is the shift we seek to make happen with clients."
Brookhaven Retreat's mission is to guide clients in developing a well-rounded and better balance of the physical, emotional, social and spiritual aspects of a sustained recovery from mental health and addiction problems.
About Brookhaven Retreat
Brookhaven Retreat is a women's treatment center nestled on a naturally beautiful 48-acre site secluded in the foothills of the Great Smoky Mountains. It has helped hundreds of women across the United States overcome depression, trauma, anxiety, substance use and a range of other behavioral health challenges. Brookhaven's Founder, Jacqueline Dawes, has predicated its gender-specific treatment on "healing emotional breakage" for women. In this way, she has established a sanctuary and a place where women can feel safe, secure and cared for by a staff of highly trained professionals.