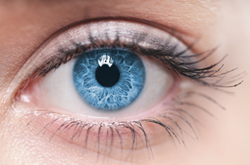 Knoxville, TN (PRWEB) June 24, 2014
Brookhaven Retreat's primary therapists will be attending the Eye Movement Desensitization and Reprocessing Therapy Training, June 20-22 in Atlanta, Ga. This three-day training is part one of a two-part series that continues in October and aims to familiarize clinicians with the process of EMDR therapy.
Eye Movement Desensitization and Reprocessing (EMDR) is a form of therapy, founded by Francine Shapiro in 1987, that is most effective in treating clients suffering from the aftereffects of trauma. EMDR uses both sides of the brain simultaneously to effectively reprocess traumatic events and reduce their emotional impact.
Women who have experienced a traumatic event including sexual abuse, kidnapping and war, or even psychological breakdowns on a smaller scale such as being bullied, may find themselves struggling with post-traumatic stress disorder (PTSD). Women with PTSD may have nightmares and flashbacks that feel as though they are reliving the experience at that very moment.
These symptoms can be debilitating and interfere with a woman's daily life, as well as hindering the therapeutic process. Exploring relationships, places, and thoughts may become too painful, causing women to hold back instead of uncovering the underlying issues.
For women with PTSD, life may feel as if there is no hope. These thoughts lead to an increased risk of suicide and substance abuse; therefore, it is crucial for women to seek treatment for these painful memories. EMDR works quickly to ease painful memories so they no longer cause emotional distress.
Brookhaven Retreat is excited to offer continued training to its primary therapists. In order to continue providing quality care and service to women with mental health and substance abuse issues, it is important for all staff to be highly trained in the most effective therapeutic modalities available.
About Brookhaven Retreat
Brookhaven Retreat is a women's treatment center nestled on a naturally beautiful 48-acre site secluded in the foothills of the Great Smoky Mountains. It has helped hundreds of women across the United States overcome depression, trauma, anxiety, substance use and a range of other behavioral health challenges. Brookhaven's Founder, Jacqueline Dawes, has predicated its gender-specific treatment on "healing emotional breakage" for women. In this way, she has established a sanctuary and a place where women can feel safe, secure and cared for by a staff of highly trained professionals.