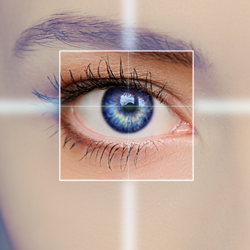 Knoxville, TN (PRWEB) June 24, 2015
Julia Wilson, a primary therapist with Brookhaven Retreat® LLC, a unique residential treatment facility exclusively for women with emotional and mental health challenges, and/or substance abuse issues attends EMDR training event in Boca Raton, Florida on June 11th – 15th.
Traumatic spousal abuse, a horrific car accident, child abuse, or the brutality of war can completely disrupt a person's life for many years after the actual trauma occurred. Mental health facilities can help people try to cope with trauma's lingering effects, but counseling does not always help people move past the traumatic event. Brookhaven Retreat is finding that EMDR (Eye Movement Desensitization and Reprocessing) can help clients put the traumatic events behind them when other types of cognitive treatment may have failed.
According to Francine Shapiro, PhD, the American Psychologist that developed the theory, EMDR is a form of psychotherapy for resolving the symptoms of trauma and other disturbing life experiences. EMDR uses lights, tapping, or alternating sounds to engage both sides of the brain while the patient thinks about the event. Successful treatment involves many phases including: assessing troubling memories, reviewing current situations that cause emotional distress, and working on coping strategies. "Changing the memories that form the way we see ourselves also changes the way we view others," asserts Shapiro. "Therefore, our relationships, job performance, what we are willing to do, or are able to resist, all move in a positive direction."
Julia Wilson, MS, MFT, represented Brookhaven Retreat at the training event in Boca Raton, Florida from June 11 -15, 2015. Wilson, a primary therapist at Brookhaven Retreat, has 8 years of experience as a mental health professional. She is currently pursuing licensure for credentialing as an LMFT. During this training opportunity, Wilson studied the history and background of EMDR and how to assess the appropriateness of when to use EMDR. She developed and honed the skills necessary to apply EMDR protocols while creating a safe environment for disclosing traumatic events and how to target specific events to be processed with EMDR including life schemas. The training emphasized stabilization of clients who have complex post-traumatic stress disorder symptoms from chronic trauma that continues or repeats for months or years. In addition, the training provided additional guidance with the management of feelings and the creation of safety for the client during treatment of phobias, illness and somatic disorders, grief, anxiety, PTSD and sexual abuse.
Brookhaven Retreat believes in continuing education in order to ensure the best possible care and treatment for all clients.
About Brookhaven Retreat
Brookhaven Retreat is a women's treatment center nestled on a naturally beautiful 48-acre site secluded in the foothills of the Great Smoky Mountains. It has helped hundreds of women across the United States overcome depression, trauma, anxiety, substance use and a range of other behavioral health challenges. Brookhaven's Founder, Jacqueline Dawes, has predicated its gender-specific treatment on "healing emotional breakage" for women. In this way, she has established a sanctuary and a place where women can feel safe, secure and cared for by a staff of highly trained professionals.