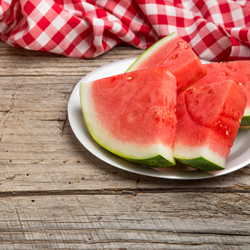 Knoxville, TN (PRWEB) July 13, 2016
Brookhaven Retreat®, LLC, a unique residential treatment facility exclusively for women with mental health and/or substance abuse issues, encourages women to gain emotional independence on Independence Day.
As part of The Lily Program®, a 90-day treatment for women offered exclusively at Brookhaven Retreat, clients are encouraged to promote self-reliance and emotional independence in their lives. Each woman's unique journey for balance can be found through establishing independence. Brookhaven Retreat's fully integrated program offers no judgment or shame, but instead understanding and lasting sustainability.
Independence Day is the perfect day to take a stand for personal and emotional independence in your life. Often times, especially women, tend to lean on others to gain their true happiness. This is an unreliable source of happiness, as you need a consistent responsibility from yourself and not others. Brookhaven Retreat offers a place of safety for women to take responsibility and to find what truly makes them happy in their lives and by becoming emotionally independent.
In recognition of Independence Day, Brookhaven Retreat offers the following tips to empower women to declare independence in their lives:

Accept control in your life by making reasonable and logical decisions.
Make your own choices by taking full responsibility. You are in charge of your thoughts, reactions, feelings, and behaviors.
Take care of your mind and body. Routine self-care practice is essential to mental and physical well being.
Recognize and accept each of your feelings.
Don't compare yourself with others. Accept who you are and where you have been in the past. Be aware of your own strengths and weaknesses.
Be your own Best Friend and love yourself, you are worth it!
Believe in yourself and all that you can accomplish.
About Brookhaven Retreat
Brookhaven Retreat is a women's treatment center nestled on a naturally beautiful 48-acre site secluded in the foothills of the Great Smoky Mountains. It has helped hundreds of women across the United States overcome depression, trauma, anxiety, substance use and a range of other behavioral health challenges. Brookhaven's Founder, Jacqueline Dawes, has predicated its gender-specific treatment on "healing emotional breakage" for women. In this way, she has established a sanctuary and a place where women can feel safe, secure and cared for by a staff of highly trained professionals.