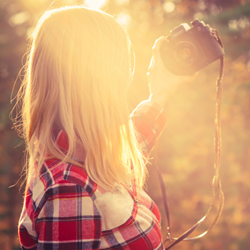 Knoxville, TN (PRWEB) October 20, 2015
Brookhaven Retreat ® LLC observes National Emotional Wellness Month in October by continuing to help women with mental health and/or substance abuse issues reclaim their power and safeguard their emotional wellness.
Being emotionally well is a combination of being able to identify, process and express feelings and emotions, even painful ones that may cause discomfort. Acceptance of emotions and being able to cope with your own feelings also inspires empathy for others. It's easy to become overwhelmed by emotions. It's common to feel unable to contain them and keep them in perspective.
Brookhaven Retreat offers three tips to use as coping mechanisms for emotional awareness.
1. Be Aware – Pay attention to what stresses you out. Notice when particular emotions overtake you. Take on negative emotions with mindful breathing, and take others into consideration as you learn to accept your emotions and express them appropriately.
2. Practice Self-Compassion – Practice affirming yourself. Avoid discounting your emotions, even when they are negative and even when they bring up other bad feelings that may not be easy to process. Take note of when and why negative emotions come up. Understanding the connection between your feelings and your actions is helpful.
3. Make time for yourself – Do things that bring you joy. Take it easy on yourself as you remain mindful and patient with yourself. Take care of yourself by staying hydrated, well-nourished and active. Also listen to your body when it needs to slow down. Practice mindful breathing and manage your time wisely. Make fun a priority rather than an afterthought. Emotional wellness is the key to long-term wellness.
Brookhaven Retreat's founder, Jacqueline Dawes, says, "Being emotionally well has a lot to do with our ability to make good choices and taking responsibility for our lives and our actions. It's also about having the freedom and wherewithal to express ourselves so that others can connect. We all have stress, but we must learn to manage it. There's no way around it, no bubble to escape to. If and when we feel we need help, we must have the courage to ask for it. A good attitude translates to general good health, while a bad attitude is like carrying around a time bomb. The choice is ours, every day. "
About Brookhaven Retreat
Brookhaven Retreat is a women's treatment center nestled on a naturally beautiful 48-acre site secluded in the foothills of the Great Smoky Mountains. It has helped hundreds of women across the United States overcome depression, trauma, anxiety, substance use and a range of other behavioral health challenges. Brookhaven's Founder, Jacqueline Dawes, has predicated its gender-specific treatment on "healing emotional breakage" for women. In this way, she has established a sanctuary and a place where women can feel safe, secure and cared for by a staff of highly trained professionals.