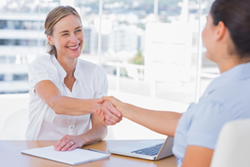 Knoxville, TN (PRWEB) October 01, 2014
From the announcement of Attorney General Eric Holder's resignation to the final Yankee's game for Derek Jeter, we are reminded of the influence professional careers have over our behaviors, thoughts and health. Although the majority of individuals will never make headlines for stepping down from a position, working is a necessary part of life for most women, and therefore it is important to pursue jobs that are enjoyable, financially secure and supportive to mental health.
In July, USA Today reported 80 percent of people with mental illness are unemployed, despite the fact that a majority of those individuals want to work and can successfully hold a job. Due to the stigma surrounding mental illness, employers may discriminate and many women may have difficulty finding a job that supports wellness.
Periods of anxiety, depression, mania or lack of motivation may interfere with a woman's ability to effectively complete work. Job conditions and work-related stress can harm mental health, triggering or aggravating existing conditions. Issues such as inflexible hours, highly stressful situations, mandatory travel and inadequate vacation can threaten mental health and recovery. It is important for women with anxiety, depression and other issues to take this into account in order to protect mental wellness while working.
Brookhaven Retreat encourages women to explore their dreams and positive pursuits to find fulfilling employment. Through family therapy and group therapy, women are able to analyze how their work situation affects family dynamic, as well as enhance interpersonal communication and interaction with others. Along with talk therapy, women participate in art therapy, journaling, equine therapy, mindful walking and other exercises that help unveil aspects of themselves that should be considered when planning a professional future in order to build a lifestyle that is conducive to wellness.
The Poncho Program, a life-realignment program exclusive to Brookhaven Retreat, explores 30 aspects of women's lives, including professional careers and goals. Women consider career interests, what they desire and the potential of making adjustments in order to support mental and emotional health.
Throughout the month of October, Brookhaven Retreat will continue to enable the women at it's treatment center to better manage interactions with others and provide the coping tools to successfully handle the stress of the workplace. Through addressing all aspects of a healthy life, including career goals, women are able to maintain lasting wellness.
About Brookhaven Retreat
Brookhaven Retreat is a women's treatment center nestled on a naturally beautiful 48-acre site secluded in the foothills of the Great Smoky Mountains. It has helped hundreds of women across the United States overcome depression, trauma, anxiety, substance use and a range of other behavioral health challenges. Brookhaven's Founder, Jacqueline Dawes, has predicated its gender-specific treatment on "healing emotional breakage" for women. In this way, she has established a sanctuary and a place where women can feel safe, secure and cared for by a staff of highly trained professionals.