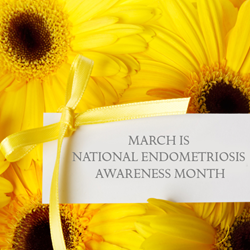 Knoxville, TN (PRWEB) March 24, 2016
Brookhaven Retreat ® LLC will bring awareness to clients and staff members about National Endometriosis Awareness Month by providing information about the disease and the importance of regular gynecological exams.
Endometriosis is a condition where tissue similar to the lining of the uterus (the endometrial stroma and glands, which should only be located inside the uterus) is found elsewhere in the body. An estimated 176 million women all over the world, regardless of their ethnic and social background have endometriosis, though many remain undiagnosed and untreated.
The most common symptom is pelvic pain, which often correlates to the menstrual cycle, can be debilitating. However, there may be pain that does not correlate, which makes the disease unpredictable.
About 10 percent of all women are affected from the onset of menstruation all the way to menopause. It is estimated that 30-40% of women with endometriosis may experience infertility.
Scar tissue and adhesions can develop and distort a woman's internal anatomy. Although it is uncommon, in advanced stages, internal organs may fuse together, causing a condition known as a "frozen pelvis."
No one is too young to have the disease, even adolescents, although many go undiagnosed for years.
Most recently the Global Study of Women's Health, conducted in 10 countries, showed that two thirds of women sought help for their symptoms before the age of 30, many begin experiencing symptoms from their first period.
"Women must learn early on that extreme menstrual pain is abnormal and can indicate a serious problem," says Brookhaven Retreat's founder, Jacqueline Dawes. "Going to the gynecologist with some regularity is very important for the diagnosis and treatment of endometriosis. We teach our clients how to take care of themselves and how crucial it is to make self-care part of their daily awareness so diseases like endometriosis don't go untreated and cause even more serious medical issues in the future."
About Brookhaven Retreat
Brookhaven Retreat is a women's treatment center nestled on a naturally beautiful 48-acre site secluded in the foothills of the Great Smoky Mountains. It has helped hundreds of women across the United States overcome depression, trauma, anxiety, substance use and a range of other behavioral health challenges. Brookhaven's Founder, Jacqueline Dawes, has predicated its gender-specific treatment on "healing emotional breakage" for women. In this way, she has established a sanctuary and a place where women can feel safe, secure and cared for by a staff of highly trained professionals.