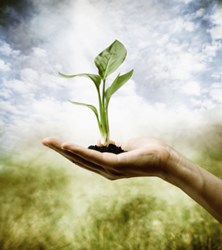 Knoxville, TN (PRWEB) December 26, 2013
On December 16, Brookhaven Retreat staff attended ethics training in Maryville, Tenn. The training was designed to refresh attendants on the ethical standards of treatment maintained at Brookhaven Retreat's residential treatment facility.
The ethics training focused on ensuring that all staff is aware of the procedures to follow regarding self-harm behavior, suicidal ideations and client staff interactions.
A variety of staff interacts with clients and encourages the healing process. Therapists, program counselors, nurses, psychiatrists and a variety of administrative staff all participate in a woman's treatment. Because of this, it is important for staff to be aware and mindful of how their interactions can affect a woman's journey to recovery.
Women with borderline personality disorder often resort to self-harming behavior to express and release difficult emotions. Women with other types of mental health issues may also resort to self-harm to regulate mood. Unfortunately, when a woman is willing to harm herself there is risk of suicide. Self-harm is handled as a critical event for both the safety of the women and the facility.
A variety of therapies including individual, group, family, cognitive behavioral therapy and dialectical behavior therapy help women at risk of self-harm or suicide turn negative thoughts into positive behaviors. These therapies focus on shaping pathways in the brain to create a happier, more positive life. While this healing process takes place, women are considered at risk and all measures taken to ensure their safety while in the program.
Making sure that all staff understands the ethics procedures undertaken by the facility helps maintain the highest standards of safety and care at Brookhaven Retreat. The ethics training is part of several ongoing efforts to ensure new and current staff are able to deliver the very best care to women suffering from mental health and substance abuse issues.
About Brookhaven Retreat
Brookhaven Retreat is a women's treatment center nestled on a naturally beautiful 48-acre site secluded in the foothills of the Great Smoky Mountains. It has helped hundreds of women across the United States overcome depression, trauma, anxiety, substance use and a range of other behavioral health challenges. Brookhaven's Founder, Jacqueline Dawes, has predicated its gender-specific treatment on "healing emotional breakage" for women. In this way, she has established a sanctuary and a place where women can feel safe, secure and cared for by a staff of highly trained professionals.