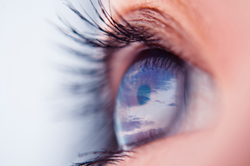 Knoxville, TN (PRWEB) January 13, 2015
January is National Eye Care Month, a month dedicated to educating people on protecting and caring for the eyes. This month was started by optometrists and ophthalmologists in an effort to promote healthy vision, and has since grown into a topic that is particularly important to women experiencing mental health issues.
A study from 2006 reported that 61 percent of psychiatric patients experience impaired visual acuity, including vision, headaches and periorbital pain. And more recently, in 2013 British researchers created a test to diagnose bipolar disorder and depression through analyzing eye movement. Despite the close connection between one's mental health and their eyes, many women often neglect caring for them.
Women do not practice self-care or prioritize their medical needs when they feel overwhelmed by mood disorders or substance abuse. Many women suffering from anxiety, depression or emotional problems isolate themselves and neglect to take care for many critical aspects of their lives. The physical discomfort and medical danger a woman causes by ignoring her needs only further endangers her mental health.
Good nutrition, exercise and a healthy lifestyle are key factors in protecting the health of our eyes. However many women with mental health issues develop coping habits that are detrimental to healthy vision, ignoring healthy eating and turning to alcohol or drugs. According to the National Eye Institute, nutrient deficiencies can cause the development of macular degeneration and cataract formation drugs; while the American Academy of Ophthalmology states alcohol consumption, drug use and lack of exercise can also lead to vision problems.
Throughout the month of January, Brookhaven Retreat stresses the importance of receiving eye care to both staff and clients alike. Brookhaven Retreat will continue to help women in its recovery program create a comprehensive medical plan that includes fitting eye care into that plan from a mental health perspective.
When women feel physically well, they are better able to focus on mental wellness. Eye care is an essential part of the recovery process and should be included in every recovery plan. A comprehensive medical plan that incorporates yearly eye exams and safeguards from any potential compromises to recovery creates the groundwork for sustained mental wellness.
About Brookhaven Retreat
Brookhaven Retreat is a women's treatment center nestled on a naturally beautiful 48-acre site secluded in the foothills of the Great Smoky Mountains. It has helped hundreds of women across the United States overcome depression, trauma, anxiety, substance use and a range of other behavioral health challenges. Brookhaven's Founder, Jacqueline Dawes, has predicated its gender-specific treatment on "healing emotional breakage" for women. In this way, she has established a sanctuary and a place where women can feel safe, secure and cared for by a staff of highly trained professionals.