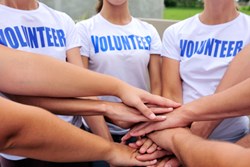 Knoxville, TN (PRWEB) December 12, 2013
Boxing day, a December holiday observed throughout much of the world, continues the European tradition of giving to the needy in winter. Though now mostly a shopping holiday, it comes to us from traditions in which servants would receive gifts from their employers and the wealthy would leave coins in alms boxes for the poor. Brookhaven Retreat encourages women to participate in a day of giving or volunteering this December.
Women with borderline personality disorder, depression and other mental health issues aggravate their illness through prolonged isolation and negative thought processes. Gratitude can alleviate many of the contributors to depressed mood and encourage women along the road of recovery.
Volunteering connects women with others, helping to build important support groups and relationship skills. A supportive social network gives women someplace to turn to when threatened by depression or anxiety. It also helps women create feelings of joy and gratitude.
Studies show that volunteering lowers risk of depression not only by reducing isolation but also by creating feelings of fulfillment and satisfaction that encourage positive mood. A British study found that volunteers report significantly higher levels of happiness than those who do not volunteer their time.
Helping others draws attention to what we are grateful for in our lives. This feeling of gratitude comes with potent mental health benefits. A Harvard Health Publication reported that gratitude is associated with happiness, improved health and positive emotions. Other studies report that the regular practice of gratitude leads to greater satisfaction and productivity.
Brookhaven Retreat helps the women in its treatment program create a plan for a life worth living. Each aspect of women's lives is examined during treatment so that they may create lives supportive of recovery goals. Strong social groups and the cultivation of positive emotions form a crucial part of this plan.
In December, Brookhaven Retreat encourages all women to plan a routine of giving and gratitude through volunteer work and journaling. With time, such behaviors become habit that maintain the positive emotional changes begun during treatment.
About Brookhaven Retreat
Brookhaven Retreat is a women's treatment center nestled on a naturally beautiful 48-acre site secluded in the foothills of the Great Smoky Mountains. It has helped hundreds of women across the United States overcome depression, trauma, anxiety, substance use and a range of other behavioral health challenges. Brookhaven's Founder, Jacqueline Dawes, has predicated its gender-specific treatment on "healing emotional breakage" for women. In this way, she has established a sanctuary and a place where women can feel safe, secure and cared for by a staff of highly trained professionals.