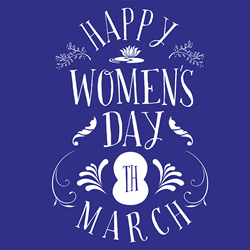 Knoxville, TN (PRWEB) March 08, 2016
Brookhaven Retreat ® LLC will encourage clients to create montages during art therapy designed to express their "Stories of Transformation" to celebrate International Women's Day on March 8.
As part of the Lily Program®, a 90-day voluntary residential program offered exclusively at Brookhaven Retreat, art therapy helps clients assimilate and express emotions, memories and ideas. Each montage created will depict various aspects of the individual's healing process, such as the obstacles they have faced as well their triumphs.
Ever since its 1913 inception, according to the International Women's Day.com website, the day has been recognized around the world for the global awareness of the economic, political and social achievements of women. It is an opportunity to celebrate women and assess the distinct challenges they face.
The 2016 theme for the International Women's Day celebration is "Pledge for Parity," to encourage individuals to promise to take action in the effort to help women advance and recognize their potential in every aspect of development. It is also a time to reflect on progress, to call for change and to celebrate acts of courage and determination by ordinary women who have played an extraordinary role in the history of their countries and communities.
Jacqueline Dawes, founder of Brookhaven Retreat, says, "I believe when a woman takes the first steps toward healing she's not fully aware of what to expect and where the process will lead her. The only thing she may be focusing on is the present moment and how difficult it is to put one foot in front of the other. But through perseverance and digging into her psyche and opening up to the possibilities, she ultimately has the power to create a life she believes is worth living. Our mission is to encourage such transformation and our belief is everyone possesses that potential. International Women's Day is an opportunity to celebrate that potential and the potential of every kind of growth and healing."
About Brookhaven Retreat
Brookhaven Retreat is a women's treatment center nestled on a naturally beautiful 48-acre site secluded in the foothills of the Great Smoky Mountains. It has helped hundreds of women across the United States overcome depression, trauma, anxiety, substance use and a range of other behavioral health challenges. Brookhaven's Founder, Jacqueline Dawes, has predicated its gender-specific treatment on "healing emotional breakage" for women. In this way, she has established a sanctuary and a place where women can feel safe, secure and cared for by a staff of highly trained professionals.