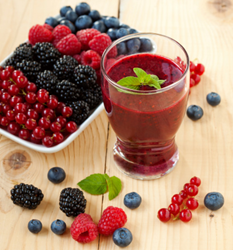 Knoxville, TN (PRWEB) March 26, 2014
Brookhaven Retreat is introducing smoothie-making demonstrations to the already established weekly juicing classes.
Nutrition self-care is an important part of a woman's recovery from mental health or substance abuse issues, but depression and mood disorders may cause a lack of interest in eating healthfully. Research shows that receiving the recommended daily amount of vitamins, minerals and antioxidants is closely linked to strong mental health.
Fruits and vegetables have been shown to reduce depression, anxiety and irritability, and improve cognitive function. Juicing is recognized as a simple way to receive vital nutrients from fruits and vegetables that one normally would not eat. Combining smoothie making with the juicing class offers women alternatives and all the same nutrients, plus fiber.
Vegetables are notoriously hard to involve in the every day diet, but they are rich in essential vitamins and minerals that improve mental health and overall well being. The dietitian on staff at Brookhaven Retreat educates women on the importance of incorporating leafy greens and vegetables to juices and smoothies.
Brookhaven Retreat emphasizes the significance of nutrition and a healthy diet for women suffering from depression, mood disorders and other mental health issues. Encouraging self-care during treatment provides women with the tools and knowledge to continue to live a healthy lifestyle after treatment.
This week, Brookhaven Retreat expands on the existing juicing class to include education and demonstrations on making a healthy smoothie. By utilizing various methods, women establish healthy habits that are easy to maintain and support mental health.
About Brookhaven Retreat
Brookhaven Retreat is a women's treatment center nestled on a naturally beautiful 48-acre site secluded in the foothills of the Great Smoky Mountains. It has helped hundreds of women across the United States overcome depression, trauma, anxiety, substance use and a range of other behavioral health challenges. Brookhaven's Founder, Jacqueline Dawes, has predicated its gender-specific treatment on "healing emotional breakage" for women. In this way, she has established a sanctuary and a place where women can feel safe, secure and cared for by a staff of highly trained professionals.