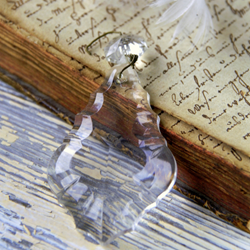 Knoxville, TN (PRWEB) August 05, 2015
Brookhaven Retreat® LLC, a unique residential treatment facility exclusively for women with emotional and mental health challenges, and/or substance abuse issues recently hosted a therapeutic outing to the Mabry-Hazen House Museum in Knoxville, TN August 1.
Clients of Brookhaven Retreat visited the museum situated on Mabry's Hill for a tour of the stately and elegant home that showcases one of the largest original family collections in the country with original artifacts like china, silver, crystal and antique furniture. Built in 1858, the Mabry-Hazen House contained three generations of the same family until 1987. It also served as headquarters for both Union and Confederate forces during the Civil War.
As part of The Lily Program®, a 90-day program for women offered exclusively at Brookhaven Retreat, clients embark on diverse therapeutic trips as an opportunity for education, recreation and intellectual stimulation outside the Seymour Tennessee-based facility. Other recent therapeutic recreational outings have included visits to the University of Tennessee Botanical Gardens, Knoxville's Market Square Farmer's Market, and the Tuckaleechee Caverns.
Brookhaven Retreat's founder Jacqueline Dawes, says, "It's therapeutic to step outside one's self and have an experience that transports you to another place in time when life was vastly different and people had so much less to work with and had to work much harder to do everything they did to survive. It helps inspire gratitude for our modern existence, though it can be difficult to navigate. And that is precisely why Brookhaven Retreat exists. We help women navigate through their emotional difficulties with the ultimate goal of creating lives worth living. It takes some work, but we teach mindfulness and other skills that will help them cope for the rest of their lives."
Upon completion of the 90-day program, the Aftercare program offers ongoing support long after a client has been discharged. "Each client leaves Brookhaven Retreat with a complete life plan for healthy living to guide them after they leave us. We have a conference call once a week and two alumnae reunions per year to maintain the connection. The alumnae group is so important for clients so they know we are always here for them."
About Brookhaven Retreat
Brookhaven Retreat is a women's treatment center nestled on a naturally beautiful 48-acre site secluded in the foothills of the Great Smoky Mountains. It has helped hundreds of women across the United States overcome depression, trauma, anxiety, substance use and a range of other behavioral health challenges. Brookhaven's Founder, Jacqueline Dawes, has predicated its gender-specific treatment on "healing emotional breakage" for women. In this way, she has established a sanctuary and a place where women can feel safe, secure and cared for by a staff of highly trained professionals.