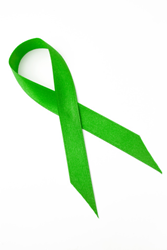 Knoxville, TN (PRWEB) October 08, 2014
Throughout the week of October 5-11, Brookhaven Retreat observes Mental Illness Awareness Week. This annual event hosted by the National Alliance on Mental Illness (NAMI) aims to educate, support and remove the stigma associated with mental illness.
NAMI states that mental illness affects 1 in 4 American adults per year, and can include depression, anxiety, bipolar disorder, mood disorders and schizophrenia. According to the World Health Organization, women make up the majority of anxiety and depression cases.
Women with mental illness and substance abuse issues respond very differently than men, and have unique needs and wants. Women must feel comfortable, supported and without judgment in order to openly discuss the distress and pain that has stunted her emotional growth.
Along with an environment that is serene, open and encouraging, Brookhaven Retreat provides the tools necessary for women to create a life that is conducive to spiritual, emotional and mental wellness. Therapy, medical management, life skills and social support all come together to empower women to take ownership of their life and health.
According to the American Psychiatric Association, women are twice as likely to suffer from mental health issues like depression, however with the proper care, depression treatment has a high success rate and enjoying life again is very possible.
During Mental Illness Awareness Week, Brookhaven Retreat continues it dedication to providing high quality, comprehensive treatment and education to women and families affected by mental health disorders and/or substance abuse issues.
Each woman's unique journey for balance can be found through establishing independence. Brookhaven Retreat's fully integrated program offers no judgment or shame, but instead understanding and lasting sustainability.
About Brookhaven Retreat
Brookhaven Retreat is a women's treatment center nestled on a naturally beautiful 48-acre site secluded in the foothills of the Great Smoky Mountains. It has helped hundreds of women across the United States overcome depression, trauma, anxiety, substance use and a range of other behavioral health challenges. Brookhaven's Founder, Jacqueline Dawes, has predicated its gender-specific treatment on "healing emotional breakage" for women. In this way, she has established a sanctuary and a place where women can feel safe, secure and cared for by a staff of highly trained professionals.