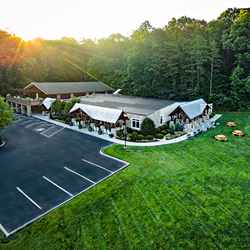 Knoxville, TN (PRWEB) October 08, 2015
Brookhaven Retreat ® LLC will observe Mental Illness Awareness Week Oct. 11 to 17.
Although not all clients arrive at Brookhaven Retreat to address issues of mental illness, it is much more prevalent than many people are aware. An estimated 26.2 percent of Americans ages 18 and older (about one in four adults) suffer from a diagnosable mental illness in any given year.
Mental Illness Awareness Week (MIAW), which is also known as Mental Health Awareness Week, was established in 1990 by the U.S. Congress in recognition of efforts by the National Alliance on Mental Illness (NAMI) to educate and increase awareness about mental illness.
During this week of observance, mental health advocates and organizations across the country promote community outreach and public education concerning mental illnesses such as major depressive disorder, bipolar disorder, and schizophrenia.
One of the goals of such observance is to chip away at the stigma surrounding mental illness, which too often prevents people from seeking the necessary treatment and therefore stunts their personal, professional and social growth.
According to Jacqueline Dawes, founder of Brookhaven Retreat, "Mental illness is still rather misunderstood by so many. There is lack of awareness about how many people suffer in silence and too often wait to get help, if they ever get help at all. People often fear, disregard or reject what they don't understand, which is why education is so very important."
There is no substitute for the kind of education received by clients of Brookhaven Retreat, which extends to the families of clients, and support through The Aftercare Program long after the end of a client's stay.
"It is a primary goal of ours for each graduate to commence treatment with a greater understanding of mental illness in general and how to approach the subject on a personal and social level," says Dawes. "When they resume their regular lives, what they have learned trickles out into the community, and little by little, people are made more aware and therefore become more empathetic."
A common misconception of mental illness is a lack of hope. "Mental illness is completely treatable," Dawes adds. "Lives can be saved. Lives can be improved in every way. But creating a life worth living requires daily effort. There is much to learn and steps to take that often depend on a lifetime of management. But it is worth the time and attention it takes to accomplish it. Everyone deserves the chance to enjoy a life of health and happiness."
About Brookhaven Retreat
Brookhaven Retreat is a women's treatment center nestled on a naturally beautiful 48-acre site secluded in the foothills of the Great Smoky Mountains. It has helped hundreds of women across the United States overcome depression, trauma, anxiety, substance use and a range of other behavioral health challenges. Brookhaven's Founder, Jacqueline Dawes, has predicated its gender-specific treatment on "healing emotional breakage" for women. In this way, she has established a sanctuary and a place where women can feel safe, secure and cared for by a staff of highly trained professionals.