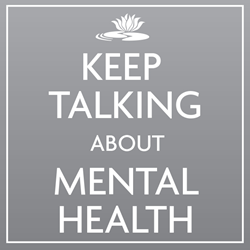 Knoxville, TN (PRWEB) November 10, 2015
Brookhaven Retreat ® LLC offers coping skills in recognition of National Mental Health Wellness Week Nov. 8 to 14.
Created in 1984 by Freedom from Fear, a national non-profit mental health advocacy organization, Mental Health Wellness Week is meant to build awareness and help people deal with the typical stresses of life and manage them more effectively.
According to the Mental Health Wellness Week website, Sydney Youngerman-Cole, RN, BSN, RNC and Katy E. Magee, MA, say, "Many mental health problems begin when physical stress or emotional stress triggers chemical changes in your brain. The goal of treatment and prevention is to reduce stress and restore normal chemical processes in your brain."
Whether or not you have mental illness, it's all about the coping skills and mindfulness. Everyone can benefit from learning how to deal with stressful situations before they occur. It takes a bit of practice, but over time, you will feel the benefits.

Relaxation Techniques: Deep breathing techniques, the relaxation response, or progressive muscle relaxation are ways to help reduce stress and induce relaxation.
Schedule time to rest and relax every day: Not just once in a while, when you get to the point of exhaustion or possibly exploding from stress. Consider it a mini-vacation from everything and everyone.
Exercise: It's not just a cliché. Get your heart rate up to release endorphins and the stress seems to melt away in the form of sweat. You will also sleep better when you exercise regularly, which also cuts stress in half.
Read: It's more than just a way to detach from reality, if only a little bit. It's a distraction that offers your entire being to check out and therefore, let go of whatever may be strangling you at any given moment.
Get together with friends: Again, not just once in a while, but on a regular basis. Laughter releases endorphins! Talking to people who care about you can be comforting and therapeutic. (But be mindful of over-sharing and resist the urge to replace your therapist with your confidante.)
Listen to music: Every day. It changes your mood instantly. Think of music as candy for the mind, body and soul.
Eat well: You can't function properly without good nutrition. Fill your body with poison and it will be poisonous. Fill it up with "premium" fuel for premium results.
About Brookhaven Retreat
Brookhaven Retreat is a women's treatment center nestled on a naturally beautiful 48-acre site secluded in the foothills of the Great Smoky Mountains. It has helped hundreds of women across the United States overcome depression, trauma, anxiety, substance use and a range of other behavioral health challenges. Brookhaven's Founder, Jacqueline Dawes, has predicated its gender-specific treatment on "healing emotional breakage" for women. In this way, she has established a sanctuary and a place where women can feel safe, secure and cared for by a staff of highly trained professionals.