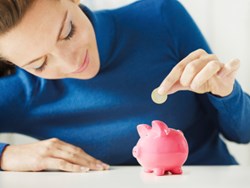 Knoxville, TN (PRWEB) October 01, 2013
Brookhaven Retreat's new Saturday program will teach women valuable skills to build a life beyond mental health or substance abuse issues. In September, Brookhaven Retreat finalizes the schedule for its new money management classes.
Women with mood disorders, anxiety and substance addiction often face devastating financial issues including debt, ruined credit and lack of financial planning. Despite their importance for successful functioning in everyday life, financial management skills are not often taught to women in mental health recovery. Brookhaven Retreat plans to change this through its Saturday life skills classes.
Women with mental health issues often lack the ability or willpower to take care of their finances. Bills go unpaid and women's financial lives may be in ruins. According to the National Health Interview Survey, individuals with mental health issues experience higher unemployment rates regardless of education level, adding another layer of financial difficulty to their lives.
Many women equate accumulation with happiness because they do not find fulfillment or value within themselves. When buying things does not alleviate feelings of emptiness or create lasting wellness, women find themselves purchasing more in attempt to hold onto fleeting feelings of happiness. For many women, this can develop into an addiction.
Bipolar disorder can also ruin a woman's financial life. During manic phases of elevated energy, women sometimes begin expensive home renovations or find themselves on erratic spending sprees. Once the manic phase is over, women may be left with destroyed credit and staggering amounts of debt.
Available literature indicates that for women with mental health issues, successful money management is associated with greater recovery rates and better quality of life. "The responsibility of owning money can be very hard for women," Jacqueline Dawes, Brookhaven Retreat's owner and founder says. Learning to budget properly and deal with finances is a crucial part of successful recovery from mental health issues.
Brookhaven Retreat's 12-week money management teaches women to manage taxes, loans, savings and other financial issues critical to long-term emotional wellness. Women will practice overseeing monthly bills, expenses, shopping habits and household budgets. Learning to work with accountants and create reasonable budget plans helps women secure an important aspect of wellness.
Brookhaven Retreat weaves a network of therapeutic and educational activities together to help women build a stable emotional and financial future. Women who better manage money better manage other aspects of their lives. With a secure financial plan in place, women establish the stable, healthy habits that contribute to long-term happiness.
About Brookhaven Retreat
Brookhaven Retreat is a women's treatment center nestled on a naturally beautiful 48-acre site secluded in the foothills of the Great Smoky Mountains. It has helped hundreds of women across the United States overcome depression, trauma, anxiety, substance use and a range of other behavioral health challenges. Brookhaven's Founder, Jacqueline Dawes, has predicated its gender-specific treatment on "healing emotional breakage" for women. In this way, she has established a sanctuary and a place where women can feel safe, secure and cared for by a staff of highly trained professionals.