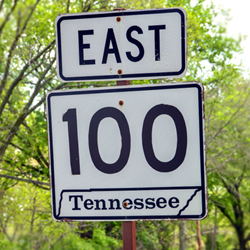 Knoxville, TN (PRWEB) March 10, 2016
Brookhaven Retreat® LLC, a unique residential treatment facility exclusively for women with emotional and mental health challenges, and/or substance abuse issues recently treated clients to a therapeutic outing to the East Tennessee History Center in Knoxville, TN, followed by a trip to Hobby Lobby to purchase supplies for art projects.
As part of The Lily Program®, a 90-day program for women offered exclusively at Brookhaven Retreat, clients embark on diverse therapeutic trips as an opportunity for education, recreation and intellectual stimulation outside the Seymour Tennessee-based facility. Other recent therapeutic recreational outings have included visits to the University of Tennessee Botanical Gardens, the Mabry-Hazen House Museum, and the McClung Museum.
Whether you have lived here all your life or are visiting for the first time, it does not take long to realize that East Tennessee is a special place. But to truly know the area beyond the picturesque landscape of mountains and valleys, its interesting past must be explored.
At the East Tennessee History Center in the heart of downtown Knoxville, the Museum is located across the street from the Tennessee Theatre, a few blocks from other historic attractions like Blount Mansion and James White's Fort. The East Tennessee Historical Society offers many ways to explore and discover the people, places, and events that have shaped the surrounding area. The award-winning exhibits at the Museum of East Tennessee History invite visitors to be in the presence of original artifacts of the past and hear first-person accounts of what life was like, and experience compelling, historic imagery.
Jacqueline Dawes, Brookhaven Retreat's founder, says, "One of the many benefits of coming to Brookhaven Retreat is getting acquainted with our beautiful corner of the world and its fascinating history. It is equally enriching and necessary for clients to step outside the facility with their new awareness and get in touch with history during treatment. That way they are able to get a taste of what it will be like when they complete their stay with us and move into the Aftercare phase of the program."
Upon completion of the 90-day program, the Aftercare program offers ongoing support long after a client has been discharged.
About Brookhaven Retreat
Brookhaven Retreat is a women's treatment center nestled on a naturally beautiful 48-acre site secluded in the foothills of the Great Smoky Mountains. It has helped hundreds of women across the United States overcome depression, trauma, anxiety, substance use and a range of other behavioral health challenges. Brookhaven's Founder, Jacqueline Dawes, has predicated its gender-specific treatment on "healing emotional breakage" for women. In this way, she has established a sanctuary and a place where women can feel safe, secure and cared for by a staff of highly trained professionals.