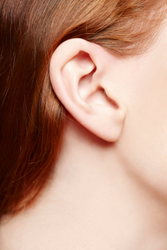 Knoxville, TN (PRWEB) June 05, 2014
Brookhaven Retreat's full-time psychiatrist attended the 25th Annual National Acupuncture Detoxification Association Conference and pre-conference training in Nashville, Tenn. May 25-31.
Robert Hamm, MD took part in the 5-day Acudetox training program. The annual conference training offered a unique opportunity to learn from a variety of perspectives and become certified as an Acupuncture Detoxification Specialist. After the training program, newly certified specialists attended the 2014 NADA conference, getting the chance to network with other specialists in the field of mental health and substance abuse recovery.
Acupuncture Detoxification Therapy focuses solely on the ear to stimulate toxins out of the body. Doing so reduces cravings, stress and withdrawal symptoms, therefore minimizing distractions and allowing clients of residential recovery to concentrate on getting well and staying well.
Combined with psychotherapy, acudetox helps women manage their addictions and address the emotional breakage and mental health issues that have triggered the substance abuse. Post Traumatic Stress Disorder also benefits from acudetox therapy by reducing anxiety, insomnia and stress.
Brookhaven Retreat believes in incorporating a variety of therapies that focus on the mind-body connection. With the completion of the NADA acudetox training and 2014 conference, Dr. Hamm is now a certified specialist. Later this year, Brookhaven Retreat is looking forward to announcing the merging of auricular acupuncture into its therapeutic practices.
About Brookhaven Retreat
Brookhaven Retreat is a women's treatment center nestled on a naturally beautiful 48-acre site secluded in the foothills of the Great Smoky Mountains. It has helped hundreds of women across the United States overcome depression, trauma, anxiety, substance use and a range of other behavioral health challenges. Brookhaven's Founder, Jacqueline Dawes, has predicated its gender-specific treatment on "healing emotional breakage" for women. In this way, she has established a sanctuary and a place where women can feel safe, secure and cared for by a staff of highly trained professionals.