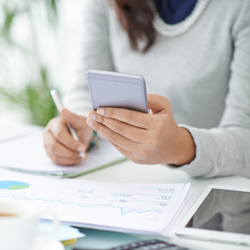 Knoxville, TN (PRWEB) January 12, 2016
During National Financial Month in January, Brookhaven Retreat ® LLC offers clients financial guidance as part of treatment.
The Lily Program ®, a 90-day treatment for women offered exclusively at Brookhaven Retreat, includes instruction in how to handle financial issues, which can be especially challenging for women with mood disorders, anxiety and substance addiction.
According to the National Health Interview Survey, people managing mental health issues have higher unemployment rates than those without, no matter what level of education they may have completed. Typically, mental health issues can be completely distracting when it comes to paying proper attention to finances and other business matters. As matters worsen with avoidance, all issues are exacerbated thereby creating new problems and possibly disastrous outcomes.
Brookhaven Retreat has a network of therapeutic and educational techniques in place to help women build a stable financial and emotional environment that promotes a healthy and prosperous future.
Women in treatment at Brookhaven Retreat learn money management, including how to pay taxes, apply for loans, save money, manage monthly bills, balance expenses and create a budget, which contributes to the healing process and ultimately, a healthy relationship with money. Establishing these habits is critical to their long-term stability.
Brookhaven Retreat's founder, Jacqueline Dawes, says, "Financial instability can strongly contribute to our mental state, cause anxiety and severe depression. As our clients work hard to recover from addiction, years of abuse, emotionally draining situations or whatever the case may be, finances can become an extreme burden. Learning how to get back on their feet financially is so important to the process of creating a life worth living."
About Brookhaven Retreat
Brookhaven Retreat is a women's treatment center nestled on a naturally beautiful 48-acre site secluded in the foothills of the Great Smoky Mountains. It has helped hundreds of women across the United States overcome depression, trauma, anxiety, substance use and a range of other behavioral health challenges. Brookhaven's Founder, Jacqueline Dawes, has predicated its gender-specific treatment on "healing emotional breakage" for women. In this way, she has established a sanctuary and a place where women can feel safe, secure and cared for by a staff of highly trained professionals.