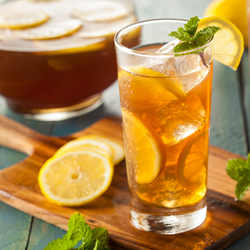 Knoxville, TN (PRWEB) June 17, 2015
Brookhaven Retreat® LLC, a unique residential treatment facility exclusively for women with emotional and mental health challenges and/or substance abuse issues offers 7 iced tea hacks in honor of National Iced Tea Month.
While contemporary legend credits a tea vendor at the 1904 St Louis World's Fair with publically serving the first glass of iced tea, the origin of iced tea can be traced much further back to the early nineteenth century when cold green tea punches were popularized. History records the first published recipe for the now famous Southern Sweet Tea made with black tea leaves, from 1884 in "Mrs. Lincoln's Boston Cook Book: What to Do and What Not to Do in Cooking." Regardless of its origins, no one can argue against the drink's current popularity.
A recent study completed by the University College London found that black tea actually helped in reducing levels of the stress hormones in study participants and reduced blood pressure. "Our study suggests that drinking black tea may speed up our recovery from the daily stresses in life," says Professor Andrew Steptoe, UCL Department of Epidemiology and Public Health. "Although it does not appear to reduce the actual levels of stress we experience, tea does seem to have a greater effect in bringing stress hormone levels back to normal. This has important health implications, because slow recovery following acute stress has been associated with a greater risk of chronic illnesses."
In honor of National Tea Month, Brookhaven Retreat has released a list of 7 proven iced tea hacks for improving the taste and quality of home brewed iced tea. They are listed below in no particular order.
1. Brew the chosen tea at double strength to allow for dilution during serving.
2. Freeze unsweetened tea in ice cube trays. These frozen tea cubes can be added to hot tea for chilling or added to freshly made lemonade for an Arnold Palmer type drink.
3. Freeze lemon rinds and/or lemonade in cubes to add both color and flavor to iced tea.
4. Garnish with fresh fruit or mint for added visual appeal as well as unique taste combinations.
5. Mix green, black, or flavored tea bags during brewing for healthy, flavorful combinations.
6. Sweeten iced tea with syrup to ensure the desired taste, as granulated sweeteners may not dissolve in the chilled beverage.
7. When brewing black tea, add a pinch of baking soda to the water to remove bitterness.
About Brookhaven Retreat
Brookhaven Retreat is a women's treatment center nestled on a naturally beautiful 48-acre site secluded in the foothills of the Great Smoky Mountains. It has helped hundreds of women across the United States overcome depression, trauma, anxiety, substance use and a range of other behavioral health challenges. Brookhaven's Founder, Jacqueline Dawes, has predicated its gender-specific treatment on "healing emotional breakage" for women. In this way, she has established a sanctuary and a place where women can feel safe, secure and cared for by a staff of highly trained professionals.