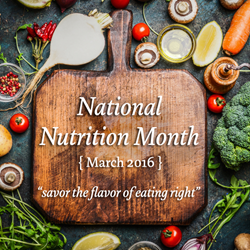 Knoxville, TN (PRWEB) March 03, 2016
Brookhaven Retreat LLC, a unique residential treatment facility exclusively for women with mental health and/or substance abuse issues, celebrates National Nutrition Month by helping clients become more proficient in the kitchen with one-on-one cooking sessions during the month of March.
In 1973, National Nutrition Month was instated with a presidential proclamation as a one-week event and grew until becoming a month-long event in 1980. The theme for 2016 is "Savor the Flavor of Eating Right," designed to encourage the act of enjoying food traditions and experiences meant to enrich our lives. The eatright.org website, says, "How, when, why and where we eat are just as important as what we eat. Develop a mindful eating pattern that includes nutritious and flavorful foods — that's the best way to savor the flavor of eating right!"
Brookhaven Retreat staff members Charity Coyle, RD (registered dietician) and Joshua Clayton, resident chef, will facilitate cooking instruction to interested clients to help instill mindful eating patterns and a focus on nutrition. Some topics for individualized lessons will be on subjects such as vegetarian, gluten-free, or seasonal produce.
Coyle received her B.S. in Food Nutrition & Dietetics from Carson-Newman University in Jefferson City, Tennessee. She is licensed as a Registered Dietitian, and has experience in multiples settings including both inpatient and outpatient care, diabetes prevention programs, long-term care, hospital and school food service, and government supplemental food programs. She has three years of experience in the mental health field working with eating disorders, including binge and emotional eating. She has received training from The Renfrew Center for Eating Disorders, and is a member of the Academy of Nutrition & Dietetics and their Behavioral Health Nutrition practice group.
Joshua Clayton joined the team at Brookhaven Retreat in 2009. His cooking style is best described as a "World fusion with Deep South roots," worked for the food/restaurant industry for 10 years before realizing his passion for true culinary arts. He graduated the culinary program at WSCC in 2011, and earned two AAS in Hotel and Restaurant Management and Culinary Management, with a duel emphasis in hot foods and baking. Since then, his professional experience has ranged from a Sous Chef in one of the largest catering companies in East Tennessee, to the Executive Chef at a ground floor, 125-seat, privately owned restaurant.
Jacqueline Dawes, founder of Brookhaven Retreat, considers nutrition an inherent part of The Lily Program ®, the overarching framework for services at Brookhaven Retreat.
"It's so important for women to know how to prepare nourishing food for themselves, what foods to eat and what to avoid because it plays a tremendous role in maintaining health, both mental and physical health," says Dawes. "Clients are looking forward to working with Josh and Charity. They have many skills and are very generous about sharing their talents and knowledge about food so it's not only delicious but nutritious and well-rounded."
About Brookhaven Retreat
Brookhaven Retreat is a women's treatment center nestled on a naturally beautiful 48-acre site secluded in the foothills of the Great Smoky Mountains. It has helped hundreds of women across the United States overcome depression, trauma, anxiety, substance use and a range of other behavioral health challenges. Brookhaven's Founder, Jacqueline Dawes, has predicated its gender-specific treatment on "healing emotional breakage" for women. In this way, she has established a sanctuary and a place where women can feel safe, secure and cared for by a staff of highly trained professionals.