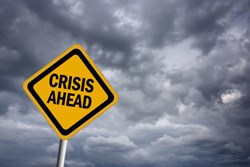 Knoxville, TN (PRWEB) September 10, 2013
September is National Preparedness Month, hosted by FEMA to raise awareness of the importance of having an emergency preparedness plan. Without a plan of action, people may struggle to mentally and physically cope during an emergency. Brookhaven Retreat believes that preparedness is especially important for women recovering from mental health issues and encourages all women to create an emergency kit.
According to FEMA, there have been 50 percent more disasters declared annually this decade versus previous decades, yet only 53 percent of families have an emergency kit in case of disaster. A kit enables survivors of hurricanes, tornadoes and other disasters to stay safe, comfortable and healthy despite loss of power and water.
Natural disasters can adversely affect mental health. A 2002 study reported that the most common psychiatric disorders following a disaster are posttraumatic stress disorder, depression, anxiety and substance abuse.
Women recovering from mental illness rely on routines to establish healthy sleep, nutrition, social and life habits that support wellness. Disasters disrupt a woman's ability to follow these established routines. Building a disaster preparedness kit enables women to prepare for a lack of clean water, electricity and refrigerators and avoid the negative consequences of stress and anxiety.
Brookhaven Retreat has created several emergency kits to maintain patient safety and health in the event of an emergency. In September, it encourages all clients and staff to construct similar, personal kits for themselves and their families.
FEMA recommends keeping a smaller, portable kit in the car and keeping gas tanks full. Emergency kits should contain a minimum three-day supply of non-perishable food, water, cooking supplies, clothing, first aid kit, flashlights, toiletries, pet supplies and more. A complete list can be found on FEMA's website.
Women with mental health issues must be sure to have a supply of all medications on hand along with a safety plan. The creation of an emergency kit helps reduce stress and anxiety and promote feelings of safety. Proper emergency planning can prevent women from succumbing to stress, anxiety and depression, and safeguard mental wellness in case of a disaster.
About Brookhaven Retreat
Brookhaven Retreat is a women's treatment center nestled on a naturally beautiful 48-acre site secluded in the foothills of the Great Smoky Mountains. It has helped hundreds of women across the United States overcome depression, trauma, anxiety, substance use and a range of other behavioral health challenges. Brookhaven's Founder, Jacqueline Dawes, has predicated its gender-specific treatment on "healing emotional breakage" for women. In this way, she has established a sanctuary and a place where women can feel safe, secure and cared for by a staff of highly trained professionals.