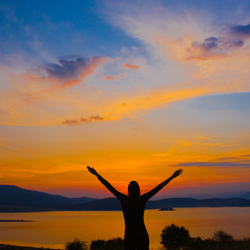 Knoxville, TN (PRWEB) September 10, 2015
Brookhaven Retreat ® LLC observes National Recovery Month in September.
Formerly known as National Alcohol and Drug Addiction Recovery Month, this national observance is sponsored by the Substance Abuse and Mental Health Services Administration's (SAMHSA) Center for Substance Abuse Treatment (CSAT) each September.
NCADD was one of the founding sponsors of Recovery Month more than 20 years ago and has remained an active planning partner ever since, with the goal of educating Americans that addiction treatment and mental health services are available to help them recover.
According to the NCADD, alcohol is the most commonly used addictive substance in the United States. One in every 12 adults, or 17.6 million people, abuse alcohol as well as several million others who engage in patterns that lead to alcoholism.
The NCADD also reports findings by the National Survey on Drug Use and Health (NSDUH) on drug use. An estimated 20 million Americans aged 12 or older used an illegal drug in the past 30 days. This estimate represents 8% percent of the population aged 12 years old or older. Illicit drugs include marijuana/hashish, cocaine (including crack), heroin, hallucinogens, inhalants, or prescription drugs used without a prescription.
Because the definition of recovery is often unclear or misunderstood, according to the NCADD website, "Recovery from alcohol and drug problems is a process of change through which an individual achieves abstinence and improved health, wellness and quality of life."
Brookhaven Retreat's founder, Jacqueline Dawes, echoes that sentiment. "At Brookhaven Retreat, every month is recovery month," she says. "Being in recovery requires commitment from our clients and is surely something to observe, recognize and celebrate. It also requires courage, knowing that the work one does must do may be uncomfortable and it's not uncommon to feel a bit worse before feeling better. Recovery should have nothing to do with shame or punishment. We specialize in making the process a journey in self-discovery. The idea is to uncover elements of what has caused the addictive behavior from the onset and devise ways to combat urges to do anything that does not support health, well-being and living with passion."
SAMHSA has articulated 12 "Guiding Principles of Recovery" as follows:
1. There are many pathways to recovery.
2. Recovery is self-directed and empowering.
3. Recovery involves a personal recognition of the need for change and transformation.
4. Recovery is holistic.
5. Recovery has cultural dimensions.
6. Recovery exists on a continuum of improved health and wellness.
7. Recovery is supported by peers and allies.
8. Recovery emerges from hope and gratitude.
9. Recovery involves a process of healing and self-redefinition.
10. Recovery involves addressing discrimination and transcending shame and stigma.
11. Recovery involves (re)joining and (re)building a life in the community.
12. Recovery is a reality. It can, will, and does happen.
About Brookhaven Retreat
Brookhaven Retreat is a women's treatment center nestled on a naturally beautiful 48-acre site secluded in the foothills of the Great Smoky Mountains. It has helped hundreds of women across the United States overcome depression, trauma, anxiety, substance use and a range of other behavioral health challenges. Brookhaven's Founder, Jacqueline Dawes, has predicated its gender-specific treatment on "healing emotional breakage" for women. In this way, she has established a sanctuary and a place where women can feel safe, secure and cared for by a staff of highly trained professionals.