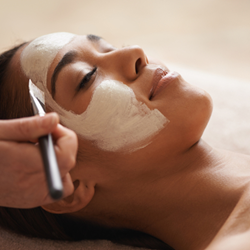 Knoxville, TN (PRWEB) August 18, 2015
Brookhaven Retreat ® LLC celebrated National Relaxation Day on August 15.
Although National Relaxation Day was first celebrated as National Slacker Day in Britain in 2001, the United States caught on to promote leisure and wellness activities.
At Brookhaven Retreat, clients relaxed at the hands of the on-staff esthetician, who offers rejuvenating facials. The therapy is especially beneficial for clients who need special care, cannot leave campus or are struggling to adjust.
However, many activities offered at Brookhaven Retreat as part of their therapeutic program are designed to help clients relax, such as art therapy, garden therapy, equine therapy and weekly outings. Reflexology and other modalities of bodywork that induce deep relaxation are also offered by the on-site bodyworker.
According to Mental Health America, deep relaxation has many potential benefits, including relief of stress and anxiety, decrease in blood pressure, pain relief, and improvements to the immune and cardiovascular systems.
"We all work very hard and strive to do our best in everything we do, which is important, but rest is equally important," says Brookhaven Retreat's founder, Jacqueline Dawes. "Our clients are working hard to recover from addiction, to get back on their feet after emotionally draining situations and years of abuse, as well as to learn how to live with mental illness and balance their minds, bodies and spirits. It's a process with many challenges along the way. We believe in the power of enjoyment, which promotes mindfulness, a key skill taught here. This will be a day they will enjoy."
About Brookhaven Retreat
Brookhaven Retreat is a women's treatment center nestled on a naturally beautiful 48-acre site secluded in the foothills of the Great Smoky Mountains. It has helped hundreds of women across the United States overcome depression, trauma, anxiety, substance use and a range of other behavioral health challenges. Brookhaven's Founder, Jacqueline Dawes, has predicated its gender-specific treatment on "healing emotional breakage" for women. In this way, she has established a sanctuary and a place where women can feel safe, secure and cared for by a staff of highly trained professionals.