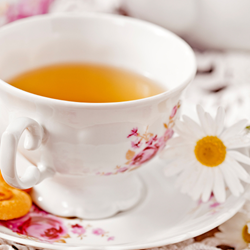 Knoxville, TN (PRWEB) January 07, 2016
Brookhaven Retreat® LLC, a unique residential treatment facility exclusively for women with emotional and mental health challenges, and/or substance abuse issues celebrates National Hot Tea Month in January during weekly teatime.
Brookhaven Retreat's mission is to help clients develop a well-rounded and healthy lifestyle, which includes balancing physical, emotional, social and spiritual needs for a successful life and a sustained recovery from mental health and addiction problems.
As part of The Lily Program®, weekly teatime offers the opportunity for mindfulness, decompression and whatever healing properties are offered in the tea itself. For instance, the amino acid, theanine, which is especially prevalent in both green and black tea is said to improve cognition, memory, and provide calming relaxation without drowsiness. Improved overall mental health also becomes more possible from the theanine in tea as it can help reduce anxiety. But there are many tea choices that provide health benefits, such as the following:

Chamomile tea – for relieving mild depression, stress and anxiety.
Dandelion – for detoxification, high in vitamins A, C and D, with significant amounts of zinc, iron, magnesium and potassium. Good for liver detox, bloating and diabetes.
Ginger – Helps fight cancer, Irritable Bowel Syndrome and other digestion-related issues, protects against Alzheimer's Disease, helps weight loss, relieves tired muscles, and helps manage glucose levels, among other things.
Rooibos – Rich in minerals and antioxidants, it helps headaches, insomnia, asthma, eczema, bone weakness, hypertension, premature aging and allergies.
Peppermint – As mint helps improve the flow of bile through the stomach, it speeds and eases digestion, as well as relieves pain and discomfort from gas and bloating.
Kombucha – Aids in digestion and overall gut health because it's naturally fermented. Also helps fight candida (harmful yeast), aids mental clarity and mood stability.
Matcha – As a strong antioxidant, it helps fight cancer and can fight against the negative effects of UV radiation. Also calms, boosts memory and concentration and increases energy and endurance, among other things.
"Where I come from, teatime is something to look forward to during the day and even at night," says Brookhaven Retreat founder, Jacqueline Dawes. "Aside from the health benefits, the practice involves a slowing down process that helps one relax and reflect. During their time here, clients have much to reflect on. Relaxation can only help the process of creating a life worth living, which has many components."
About Brookhaven Retreat
Brookhaven Retreat is a women's treatment center nestled on a naturally beautiful 48-acre site secluded in the foothills of the Great Smoky Mountains. It has helped hundreds of women across the United States overcome depression, trauma, anxiety, substance use and a range of other behavioral health challenges. Brookhaven's Founder, Jacqueline Dawes, has predicated its gender-specific treatment on "healing emotional breakage" for women. In this way, she has established a sanctuary and a place where women can feel safe, secure and cared for by a staff of highly trained professionals.