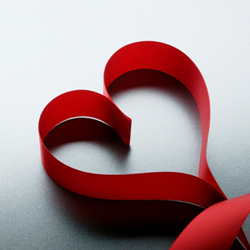 Knoxville, TN (PRWEB) February 03, 2016
Staff members at Brookhaven Retreat ® LLC will wear red on February 5 in honor of National Wear Red Day declared by the American Heart Association to support efforts of awareness and heart disease prevention during the entire month of February.
In 2003, the American Heart Association and the National Heart, Lung and Blood Institute joined forces against the disease that claims the lives of nearly 500,000 American women each year. This year celebrates the 13th anniversary of the effort to raise awareness of the No. 1 killer in women.
Since the inception of National Wear Red Day, the American Heart Association has made the following strides:

Nearly 90% of women have made at least one healthy behavior change.
More than one-third of women has lost weight.
More than 50% of women have increased their exercise.
6 out of 10 women have changed their diets.
More than 40% of women have checked their cholesterol levels.
One-third of women has talked with their doctors about developing heart health plans.
Current statistics show that nearly 300 fewer women die from heart disease and stroke each day, and death in women has decreased by more than 30 percent over the past 10 years. However, more progress must be made considering 1 in 3 women die of heart disease and stroke each year.
National Wear Red Day is also an effort to encourage financial support to fund educational programs to increase women's awareness about their risk for heart disease and stroke, as well as to continue research to discover more about cardiovascular health.
Brookhaven Retreat's approach to mental wellness is holistic in nature and includes physical health, as one supports the other.
"Mental and physical wellness are part of the same equation," says Jacqueline Dawes, founder of Brookhaven Retreat. "It's nearly impossible to have one without the other. We work hard to ensure that each client learns to tend to all their needs in creating a life worth living. Our mission is to create a plan for each individual that takes all aspects of life into consideration. Seeing staff members in red will be a reminder for us all to do what we can to keep our hearts healthy not just in February, but all year round."
About Brookhaven Retreat
Brookhaven Retreat is a women's treatment center nestled on a naturally beautiful 48-acre site secluded in the foothills of the Great Smoky Mountains. It has helped hundreds of women across the United States overcome depression, trauma, anxiety, substance use and a range of other behavioral health challenges. Brookhaven's Founder, Jacqueline Dawes, has predicated its gender-specific treatment on "healing emotional breakage" for women. In this way, she has established a sanctuary and a place where women can feel safe, secure and cared for by a staff of highly trained professionals.