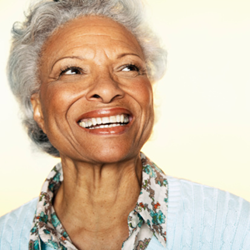 Knoxville, TN (PRWEB) May 20, 2014
Annually, the week of May 15-21 is set aside as Older Americans' Mental Health Week to acknowledge that mental illness is "not a normal part of aging." This campaign aims to increase awareness and understanding in an effort to decrease the stigma associated with seeking help as age progresses.
As women age they may lose many loved ones, and the resulting grief may never fade. Depression, anger and anxiety can linger for years. Retirement, family moving on and reduced mobility can make life difficult to enjoy. The sudden impact of no longer feeling needed or involved can take a toll on older Americans' mental health. Staying active, continuing to work, reading and volunteering are advantageous to mental health and can help prevent mental illness.
Health problems can exacerbate personality disorders, depression and anxiety. According to the American Psychological Association, 15-20 percent of older Americans have experienced depression, and 11 percent struggle with anxiety disorders. Suicide rates among those 65 and older continue to increase. Substance abuse in older adults is becoming more common. The rate of 50-59 year-olds using illicit drugs almost doubled in five years, from 5.1 percent in 2002 to 9.4 percent in 2007.
Brookhaven Retreat understands that aging can be hard on not only physical wellness, but also mental and emotional health. Time does not always heal deep wounds. Untreated emotional damage and mental illness can worsen over a lifetime, and become heightened with age.
Reducing the stigma around older Americans seeking help is the crucial goal of Older Americans' Mental Health Week. From May 15-21, Brookhaven Retreat will continue to spread awareness of symptoms that are not considered a normal part of aging, available treatment and prevention methods, and the prevalence of mental illness and substance abuse in older adults.
About Brookhaven Retreat
Brookhaven Retreat is a women's treatment center nestled on a naturally beautiful 48-acre site secluded in the foothills of the Great Smoky Mountains. It has helped hundreds of women across the United States overcome depression, trauma, anxiety, substance use and a range of other behavioral health challenges. Brookhaven's Founder, Jacqueline Dawes, has predicated its gender-specific treatment on "healing emotional breakage" for women. In this way, she has established a sanctuary and a place where women can feel safe, secure and cared for by a staff of highly trained professionals.