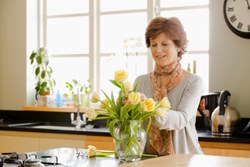 Knoxville, TN (PRWEB) October 17, 2013
Brookhaven Retreat's new Saturday program teaches women the skills necessary to build a life beyond mental health or substance abuse issues. In October, Brookhaven Retreat finalizes plans for its upcoming 12-week organizational program.
Many women with mental health issues find themselves unable to create stability in their lives. Because of depression, trauma or emotional breakage, women often isolate and fail to organize many important aspects of their lives. As their social, financial, medical and career needs are neglected, women's entire lives seem to crumble around them, worsening mental illness.
Despite their importance for wellness and effectiveness in everyday life, organizational skills are rarely taught to women in mental health recovery programs. Brookhaven Retreat plans to introduce these critical skills during its Saturday life skills classes.
Clutter can contribute to mental illness. Organizational skills allow women to create order in their lives. When the many aspects of a woman's life are well organized, she is able to focus on wellness and joy. During Brookhaven Retreat's 12-week class, women will learn to emotionally and physically organize their closets, homes, finances, refrigerators and other life spaces. This facilitates daily life and encourages the healthy habits that lower stress and support emotional wellness.
Women cannot be emotionally well if they cannot organize their lives. Brookhaven Retreat's 12-week weekend program uses a series of therapeutic and educational activities to help women build a stable emotional future. These skills increase quality of life and create a foundation for wellness. The new program is set to begin November 1.
About Brookhaven Retreat
Brookhaven Retreat is a women's treatment center nestled on a naturally beautiful 48-acre site secluded in the foothills of the Great Smoky Mountains. It has helped hundreds of women across the United States overcome depression, trauma, anxiety, substance use and a range of other behavioral health challenges. Brookhaven's Founder, Jacqueline Dawes, has predicated its gender-specific treatment on "healing emotional breakage" for women. In this way, she has established a sanctuary and a place where women can feel safe, secure and cared for by a staff of highly trained professionals.