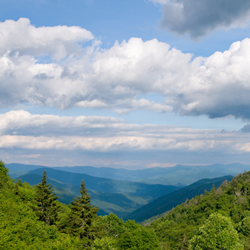 Knoxville, TN (PRWEB) July 21, 2016
Brookhaven Retreat®, LLC, a unique residential treatment facility exclusively for women with mental health and/or substance abuse issues, celebrates National Parks and Recreation Month in July.
The National Recreation and Park Association (NRPA) declares the month of July National Parks and Recreation Month. In 2016, the NRPA has selected the theme of finding the super powers of the parks and recreation in your area by promoting conservation, health & wellness, and social equity. According to a study by the International Journal of Environmental Research and Public health, in areas with increased numbers of green spaces, such as parks and nature areas, there are decreased symptoms of anxiety, depression, and stress reported.
To commemorate National Parks and Recreation month, clients visited Sequoyah Hills Park located in neighboring Knoxville, TN, on July 15th. This park boasts exquisite greenways and walking trails, picnic areas, play areas, ball fields, and paddle boating. Clients were able to enjoy venturing in nature, and enjoyed watching the passing paddleboats on the Tennessee River.
Brookhaven Retreat promotes mental and physical wellbeing through experiential therapies, such as visiting local parks and recreation areas. Clients are able to experience everyday life in a controlled environment with staff present for support and guidance, as needed. This allows an ideal opportunity for clients to use the skills that have been learned through the program at Brookhaven Retreat.
There are many benefits from spending time in parks and being outdoors. Below are some of the benefits:

Increased positivity
Improved focus
Increased immunity
Improved eye health
Decreased stress and anxiety
Nestled on 48 secluded acres in the foothills of the Smoky Mountain, Brookhaven Retreat draws upon its serenity of the surrounding to offer modern, holistic care with compassion and respect. The grounds offer walking trails, nearby creek, gazebos, volleyball and badminton court, horse stables, and pristine views of the beautify Smoky Mountains.
About Brookhaven Retreat
Brookhaven Retreat is a women's treatment center nestled on a naturally beautiful 48-acre site secluded in the foothills of the Great Smoky Mountains. It has helped hundreds of women across the United States overcome depression, trauma, anxiety, substance use and a range of other behavioral health challenges. Brookhaven's Founder, Jacqueline Dawes, has predicated its gender-specific treatment on "healing emotional breakage" for women. In this way, she has established a sanctuary and a place where women can feel safe, secure and cared for by a staff of highly trained professionals.