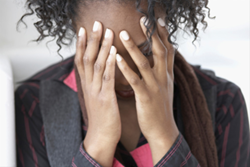 Knoxville, TN (PRWEB) June 27, 2014
Brookhaven Retreat observes National Post Traumatic Stress Disorder Awareness Day on June 27. This day was established cohesively with PTSD month in an effort to promote awareness of PTSD symptoms and effective treatments.
Brookhaven Retreat works continuously with women who are struggling to cope with this debilitating anxiety disorder. Traumatic events including sexual assault, childhood neglect and combat stress can trigger severe anxiety, nightmares, stress and hopelessness.
Many women struggle to cope with the physical and mental affects of PTSD, and often exacerbate the illness by turning to drugs and alcohol for relief.
Physical injuries from trauma are easy to see, but emotional scars and changes to the way the brain functions are much more complex. Without the proper treatment, symptoms of PTSD can last a lifetime and disruption the simplest everyday activities.
Brookhaven Retreat utilizes a variety of treatment components for post-traumatic stress disorder including eye movement desensitization and reprocessing (EMDR). EMDR works to alter a woman's reaction to her painful memories, reducing the impact it has on her emotional and mental health.
EMDR is best practiced cohesively with other treatment methods. Cognitive Behavioral Therapy, Dialectical Behavioral Therapy, family therapy, experiential therapy, acupuncture detoxification and, if necessary, medical intervention, are used to speed up the recovery process for PTSD sufferers and any co-occurring disorders.
Studies indicate that one in 10 women develop this anxiety disorder, making it one of the most common disorders treated at Brookhaven Retreat. In honor of PTSD Awareness Day, Brookhaven Retreat will continue its efforts to educate women on the symptoms of post-traumatic stress disorder and the importance of treatment. On June 27, Brookhaven Retreat reaffirms its dedication to helping women cope with the long lasting effects of trauma, and regain control of their lives.
About Brookhaven Retreat
Brookhaven Retreat is a women's treatment center nestled on a naturally beautiful 48-acre site secluded in the foothills of the Great Smoky Mountains. It has helped hundreds of women across the United States overcome depression, trauma, anxiety, substance use and a range of other behavioral health challenges. Brookhaven's Founder, Jacqueline Dawes, has predicated its gender-specific treatment on "healing emotional breakage" for women. In this way, she has established a sanctuary and a place where women can feel safe, secure and cared for by a staff of highly trained professionals.